About the artist
b. 1981 in Mexico City, Mexico
Lives and works in Mexico City.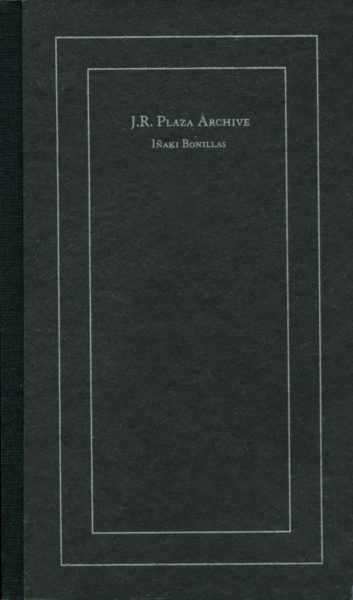 Iñaki Bonillas
J.R. Plaza Archive 2003-2012
Year: 2012
Size: 19 x 11,2 cm
Pages: 120
Language: EN
Texts by: Luigi Amara, Michel Bancsubé, Herman Bravo Varela, Sarah Demeuse, Luis Felipe Fabre, Guillermo Fadanelli, Joan Fontcuberta, Rubén Gallo, Veronica Gerber, Hugo Hiriart, Claudio Isaac, Rafael Lemus, Lorena Marron, Tom McDonough, Maria Minera, Fabio Morabito, Alfonso Morales, Dieter Roelstraete, Ivan Ruiz & Daniel Saldana-Paris.
Edition: Christoph Keller Editions by JRP Ringier
ISBN: 978-3-03764-247-4