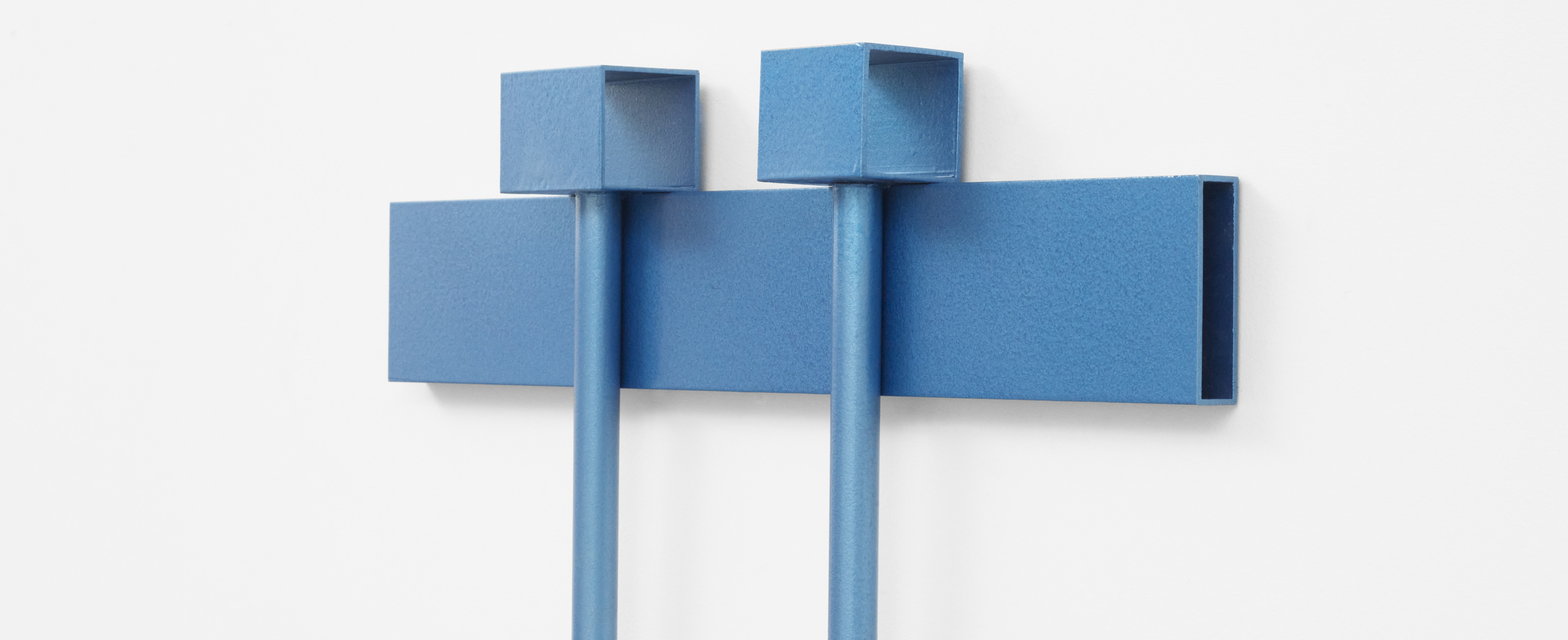 Sophie Nys
Wherever I lay my phone, that's my home
, 2020
Sophie Nys
March 9 ⏤ April 1, 2023
Sophie Nys' work focuses on power structures and the complex sociological and historical narratives that surround them. Informed by extensive research and archival material, her observations and humorous appropriation of everyday objects situate the work within a feminist discourse where context is used as a critical tool. Throughout her work, meaning emerges out of the cracks and semantic discrepancies produced through the most subtle acts of abstraction or through the displacement and incongruous combination of objects. By playing with the historical and cultural associations that these objects carry, she exposes the material and conceptual layers the make up the fabric of our social structure and opens up new spaces for reflection and resistance.
The series of wall objects Tragaltar, are inspirited by portable altars, objects that went along on trips to perform rituals in any place. Originally, these compact mensae were made of wood with a piece of natural stone mounted in the middle, sometimes finished with precious metals and stones. 
The portable aspect emphasizes, on the one hand, the autonomy of a person to carry objects close to or on the body and, on the other, the compact and mobile nature of the object itself.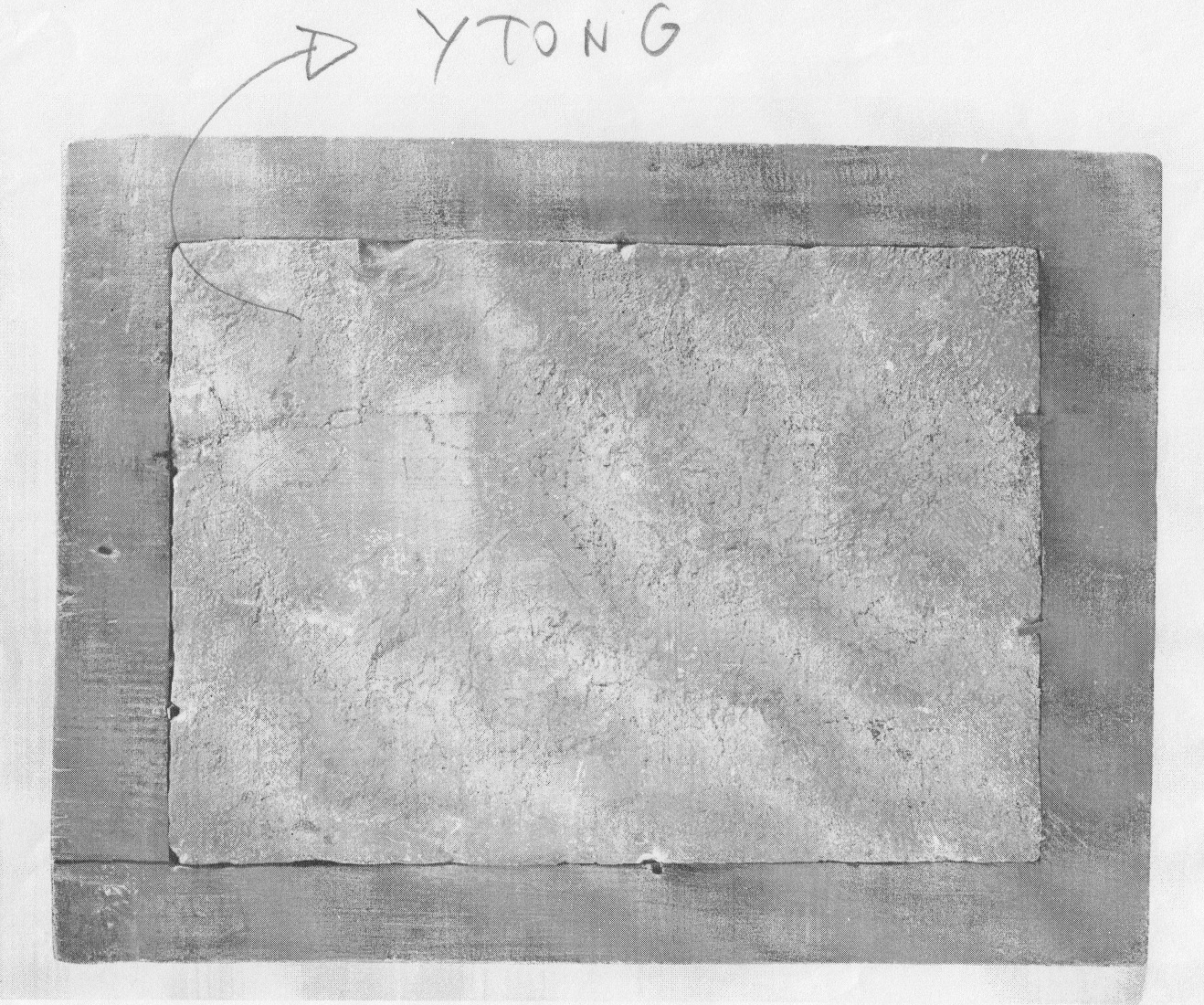 Portable altar (image: archive Sophie Nys)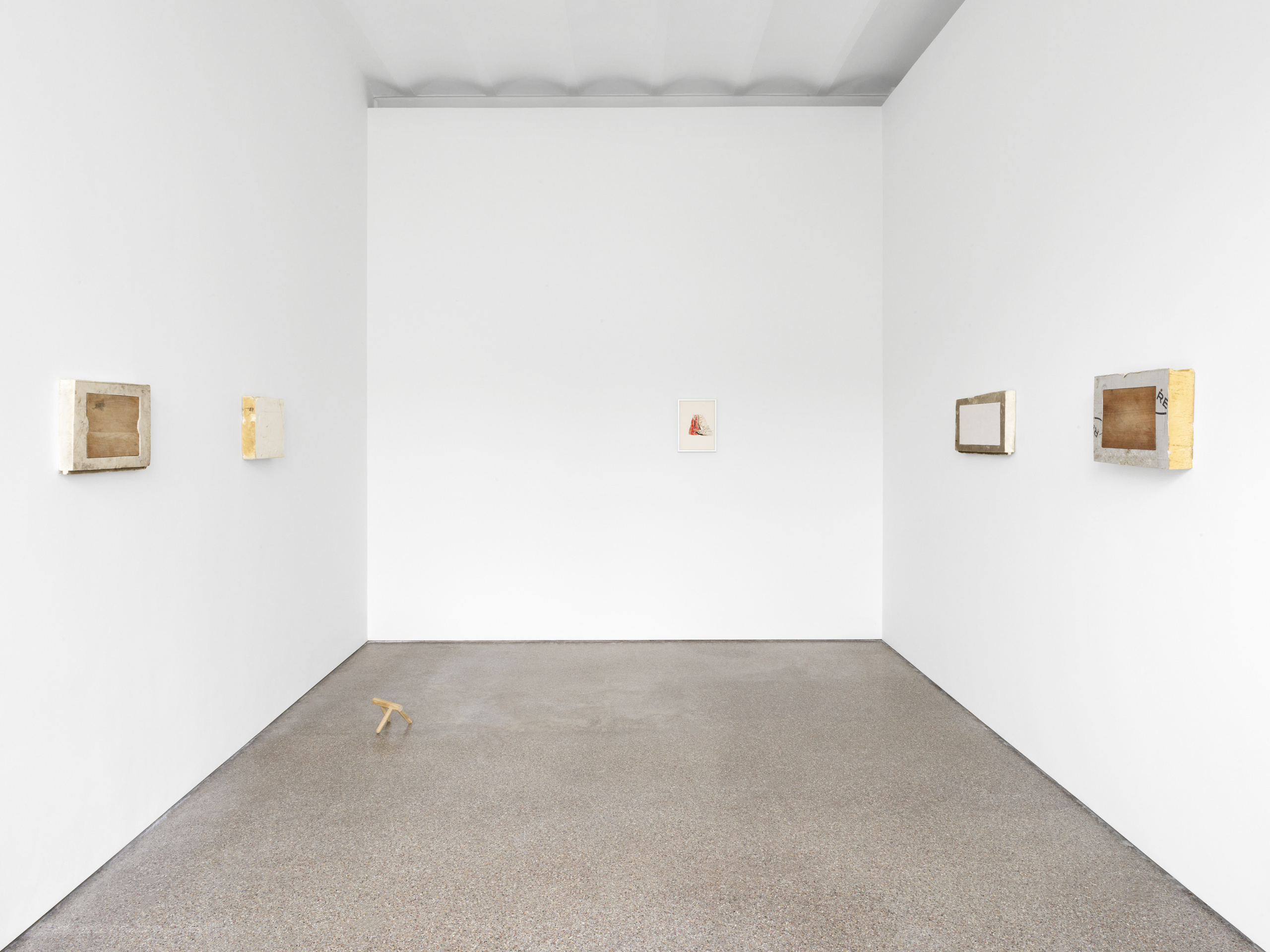 Installation view OVR Sophie Nys
Galerie Greta Meert, 2023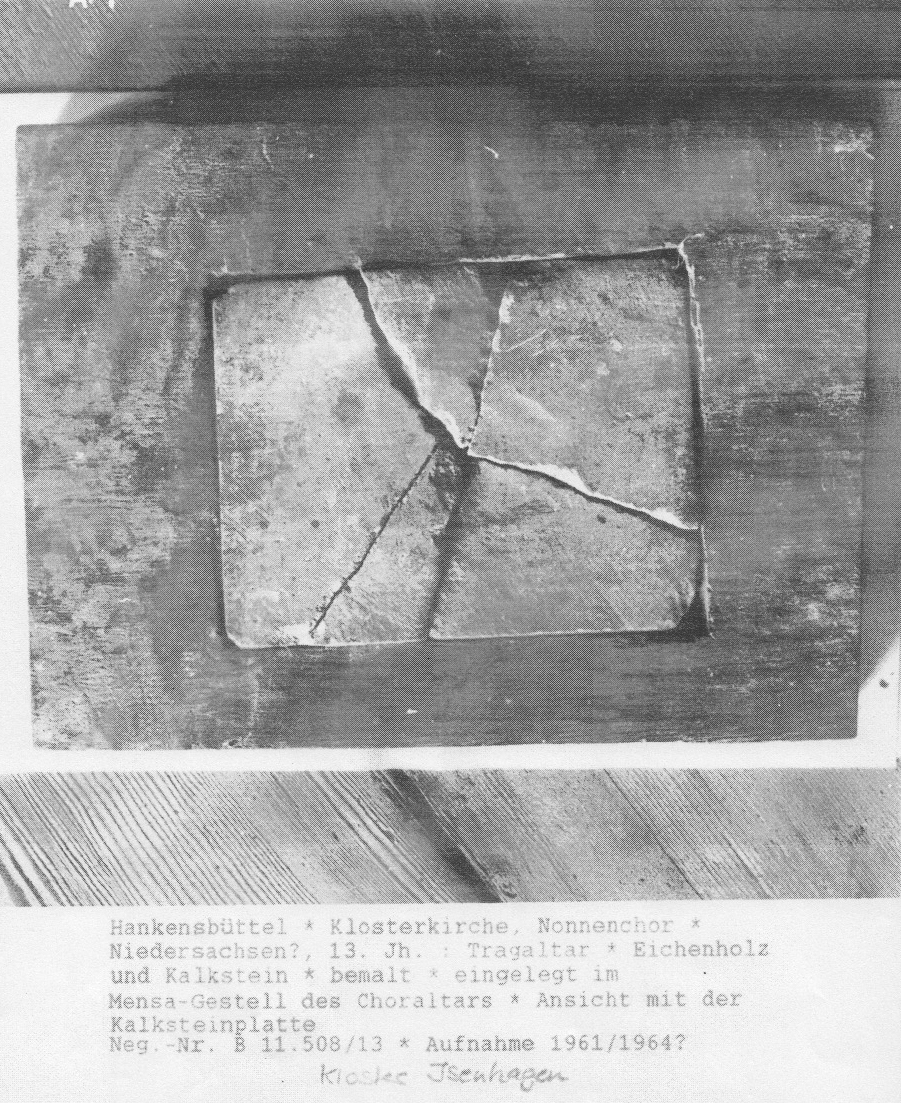 The wall objects are mainly made of a variety of synthetic insulation materials, sometimes combined with cutting boards on which meals were daily prepared within the private sphere. Exposing contemporary insulation techniques emphasize the captivating climate change but also fragility, polarization, the creation of two places or sides that should be explicitly separated. Isolation is hung up on both mental and ecological load.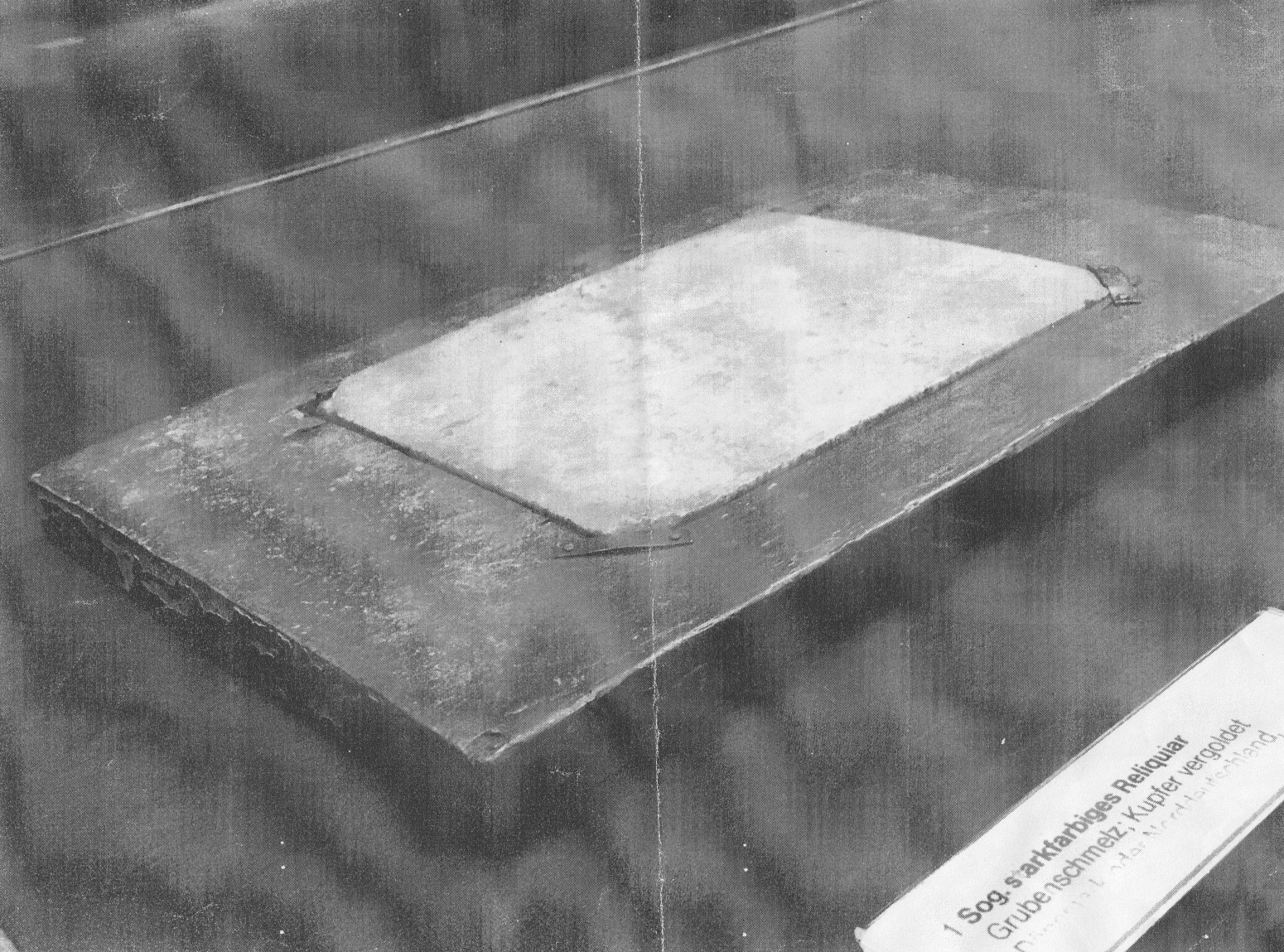 Portable altar (image: archive Sophie Nys)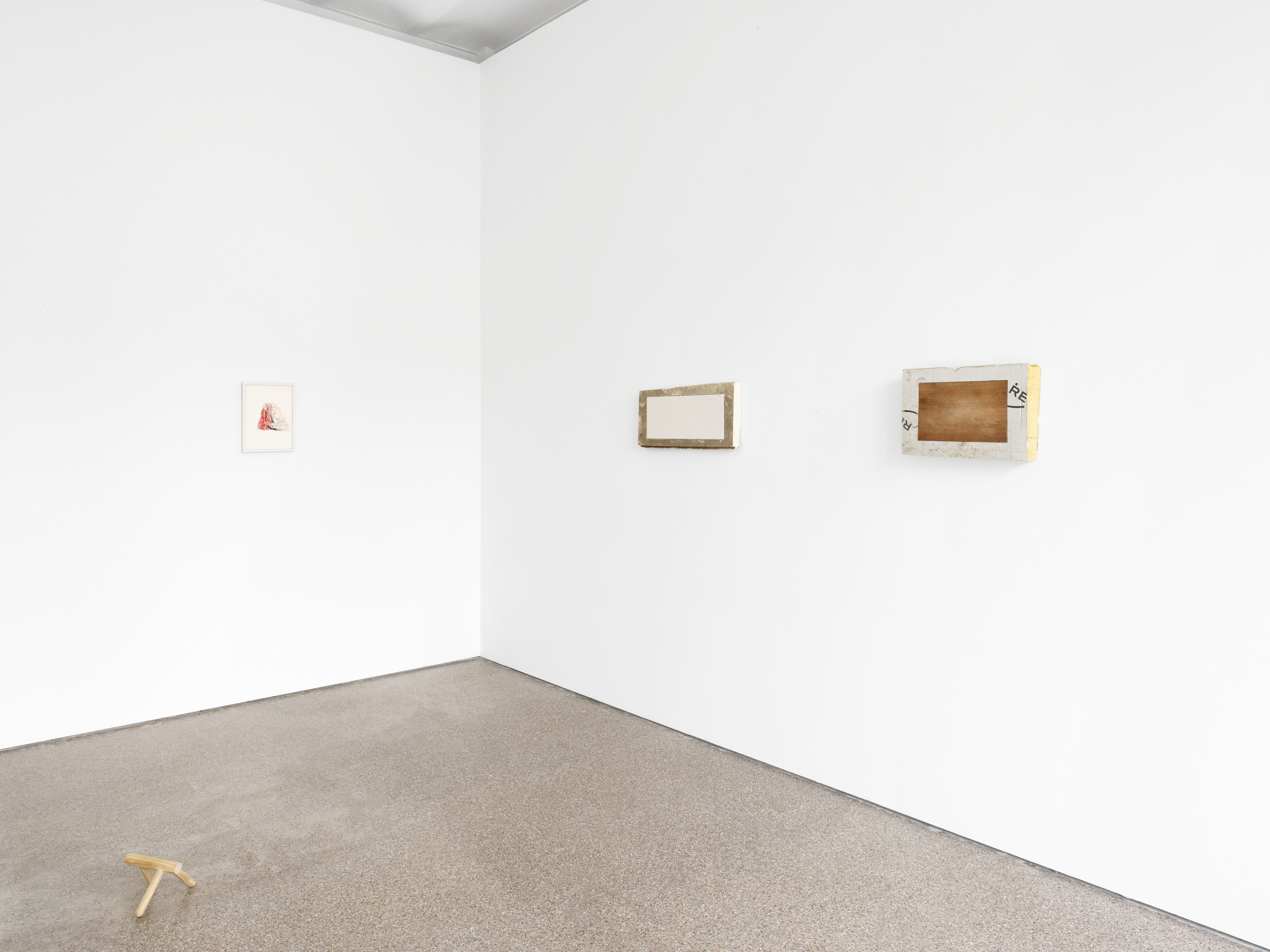 Installation view OVR Sophie Nys
Galerie Greta Meert, 2023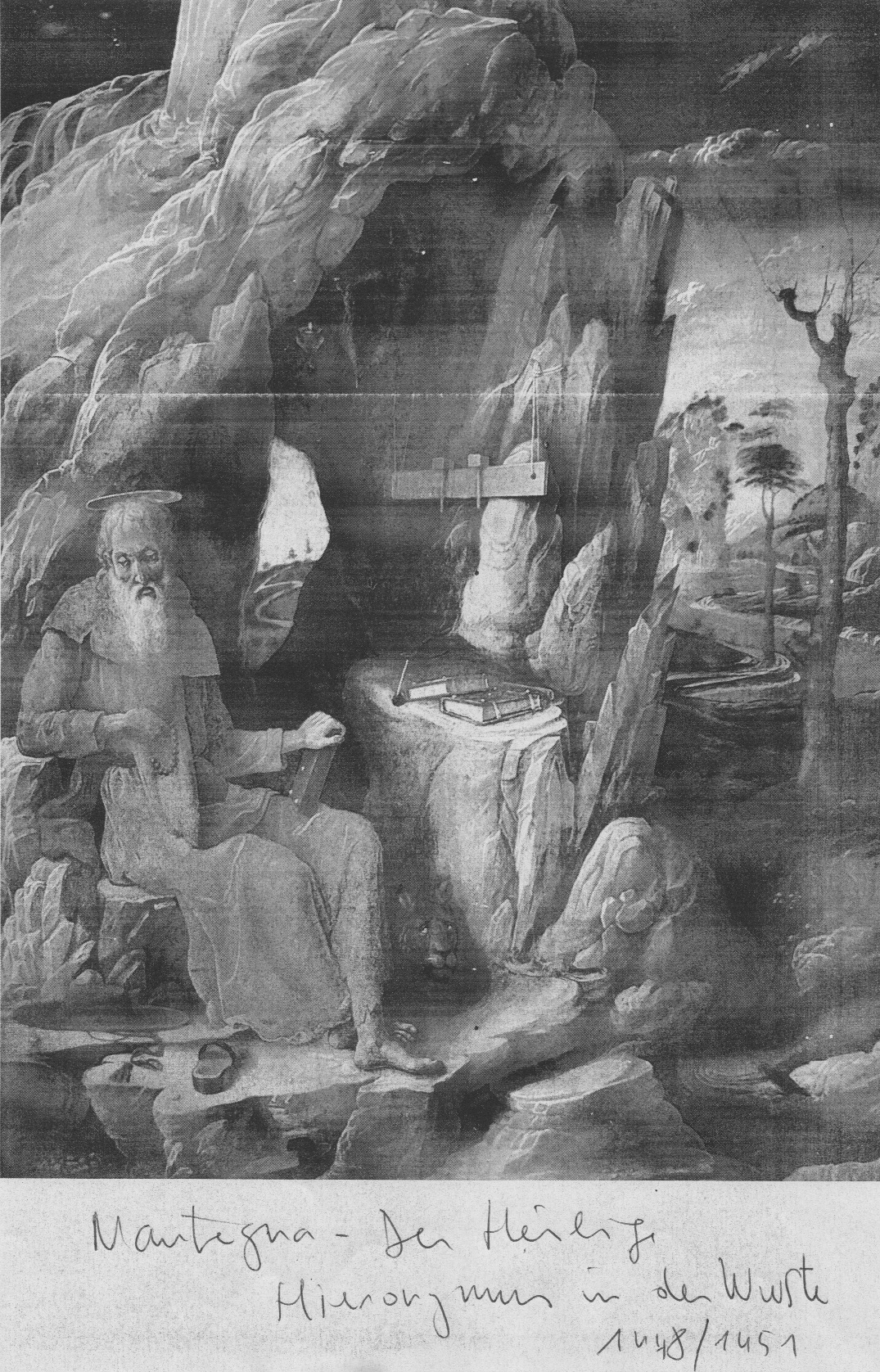 Andrea Mantegna (1431 – 1506) depicts St. Jerome surrounded by objects alluding to his life and work. Many of these details represent intellectual studies, anchoretic flight from the world, and solitary prayer, such as the rosary and the wooden board on the cave's wall. The latter could represent a semantron, used in Orthodox monasteries to call the monks to prayer.
The semantron – forerunner of the tower clock – is a signal instrument that indicates the time of a collectively agreed (or imposed) moment. When tapped, it produces a strong resonance and various intonations.
Installation view Pfropfen, The Tail, Brussels, 2022 ©GRRAYSC

Radio waves can pass through the atmosphere in any weather, foliage, and most building materials, and can bend around obstructions and tend to be scattered rather than absorbed by objects. Radio waves partially reflect from surfaces such as walls, floors, ceilings, vehicles and the ground. These propagation methods occur in short range radio communication systems such as cell phones, cordless phones, walkie-talkies, and wireless networks.
A space hopper is a large PVC ball with originally one – but also sometimes two – handles on which one can propel oneself bouncing. The idea is that the user sits down on the ball and then uses two feet to push themselves against the ground in order to move around jumping, holding on to the handle(s).

Erected sculptures in three standard sizes manufactured from an antenna crowned with a topping of deflated sit and bounce with equivocal handles. Swiping singles are big money – it is estimated that the dating market is worth $12 billion worldwide. Left for "no", right for "yes", scanning through geographically defined options.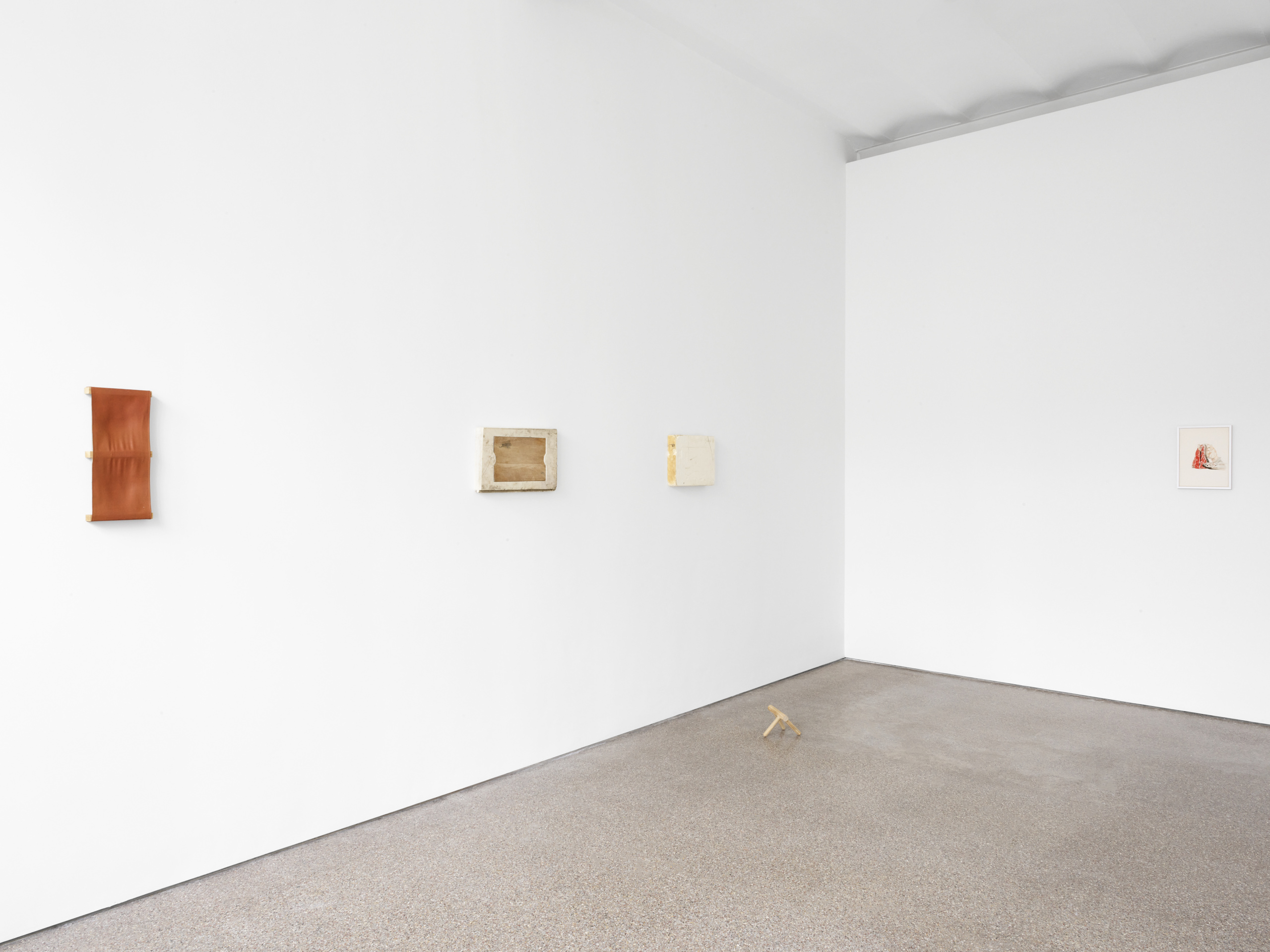 Installation view OVR Sophie Nys
Galerie Greta Meert, 2023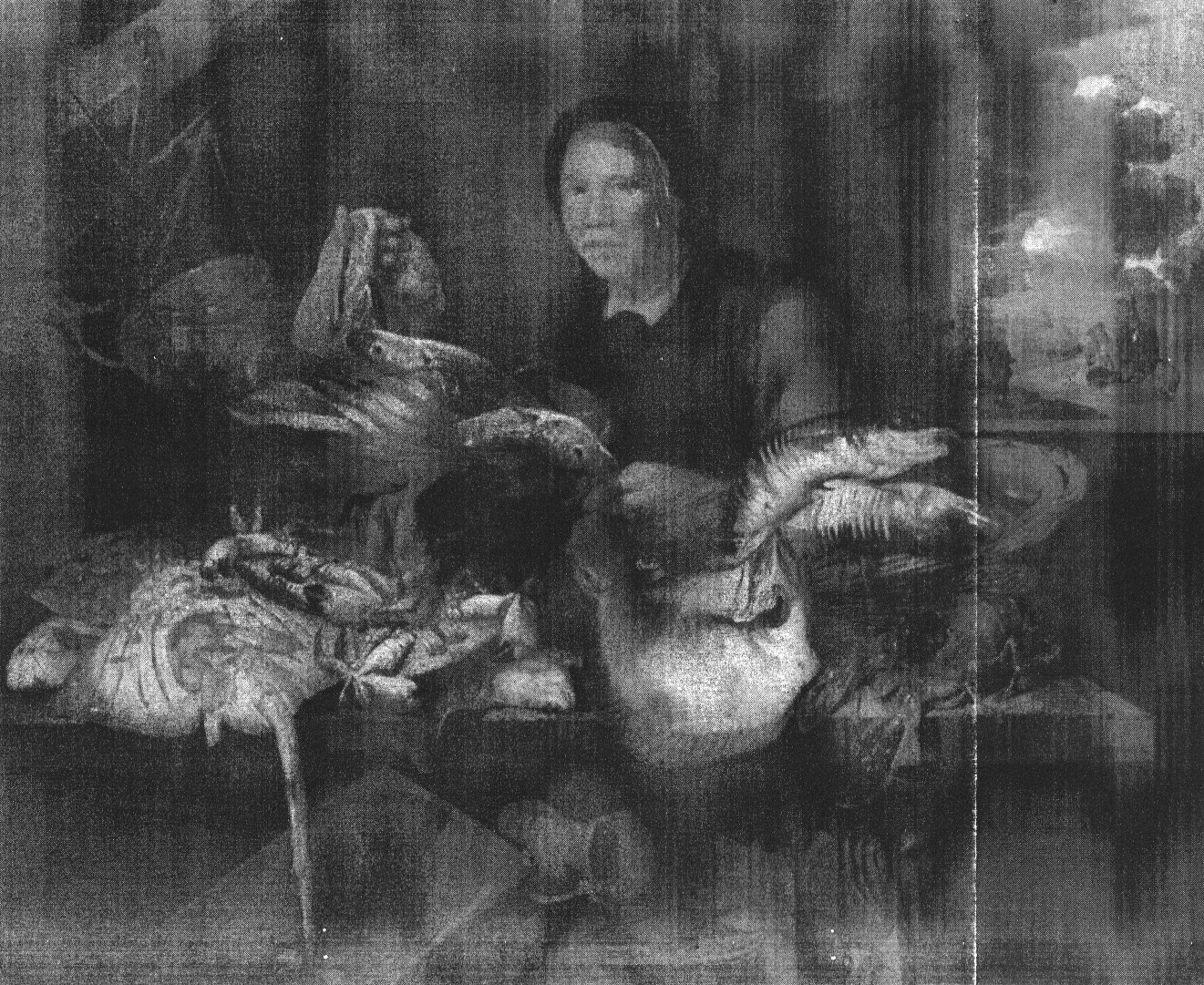 Abraham van Beijeren, Fishwife, 1666
(image: archive Sophie Nys)

Sophie Nys, How do you feel? – detail, 2022, watercolor and dried ink on paper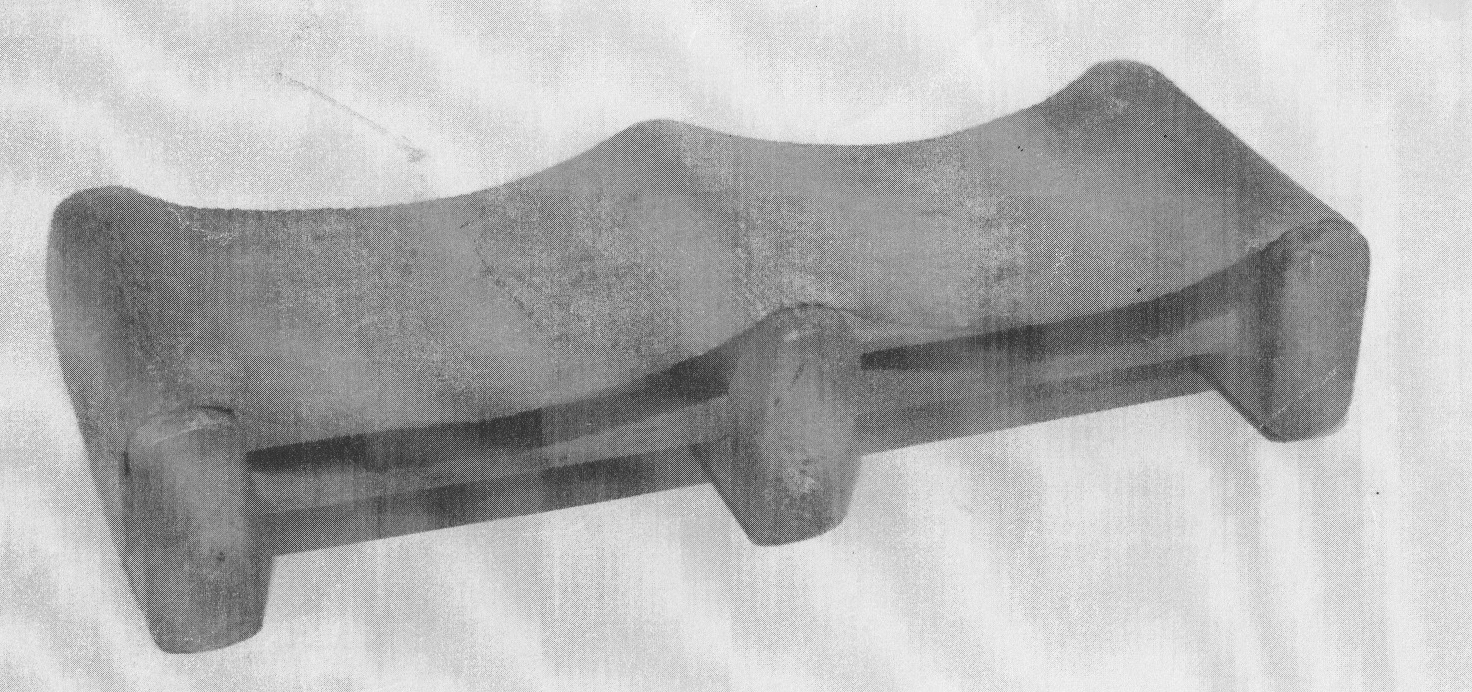 Knee bench (image: archive Sophie Nys)
«It takes a moment to understand the function of this unusual object, but once it's clear that it's for saving your knees, the logic of it unfolds. The three vertical pieces provide the necessary support for the canvas strip to form its double-wave. The curve of the canvas is more comfortable than it would be if tightly stretched. The rounded top sides of the wood ensure that the canvas won't be worn by sharp edges. The two cylindrical lengths of wood space the vertical elements and rigidify the whole structure. It's obviously been well used, the only question is if it was handmade by someone with sore knees or manufactured for everyone with the same problem. Or perhaps it was made for a church?»


⏤ Jasper Morrison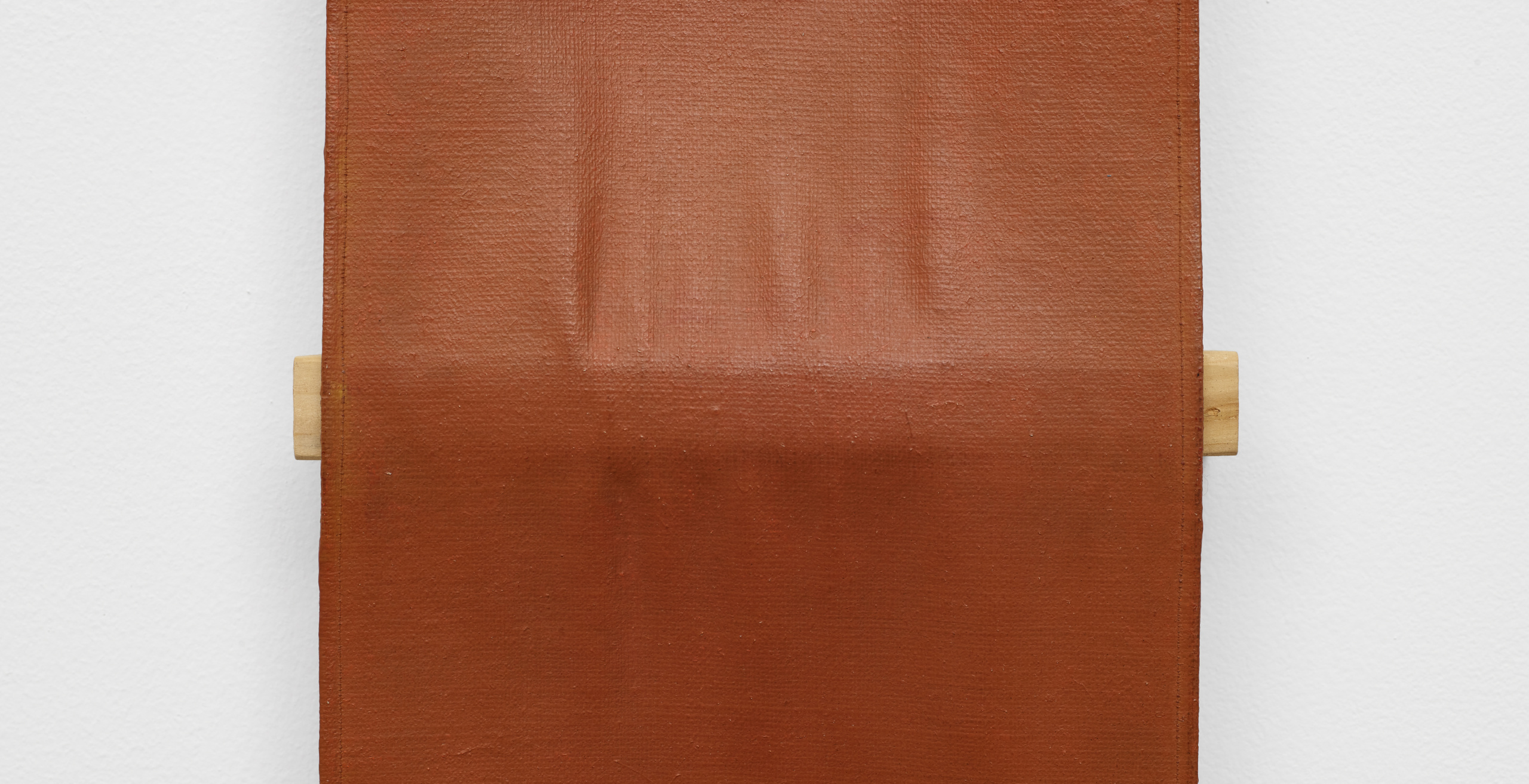 Sophie Nys, Sketch (Kniebank) – detail, 2016, oil paint on canvas and wood (40 x 20 x 5 cm)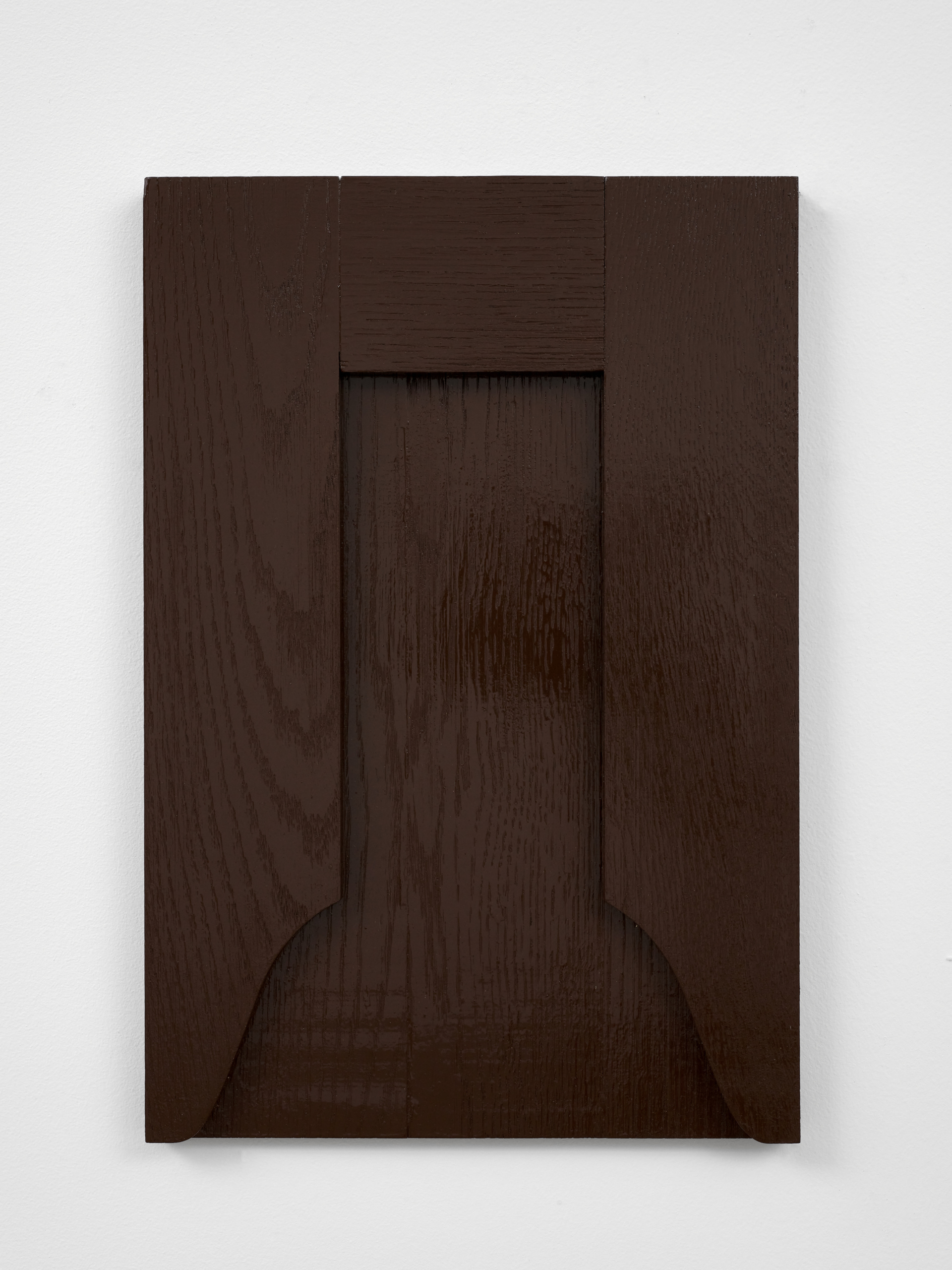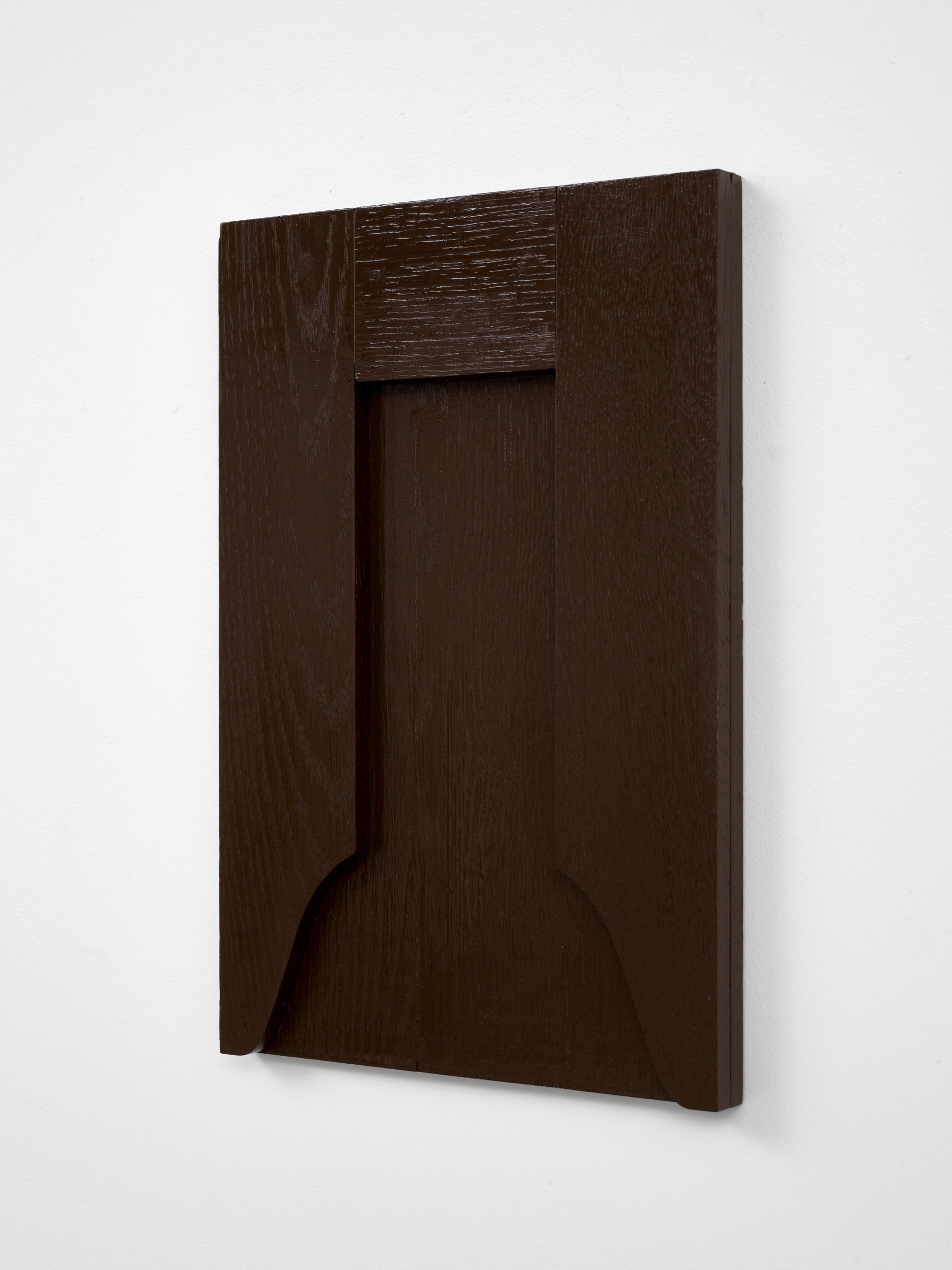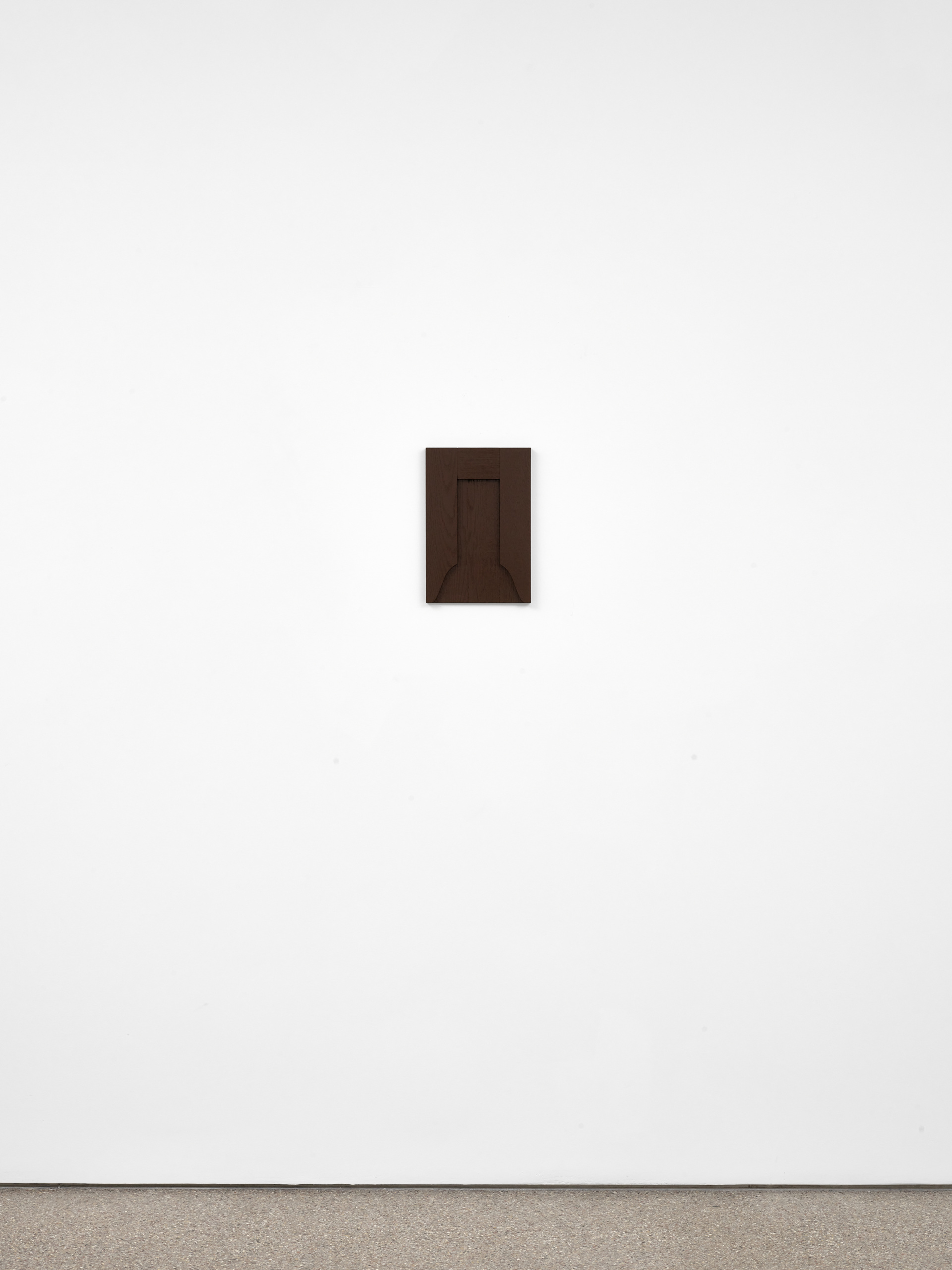 They clammed up.

She folded up.
He shuttered.

Instilled with Alpine oil.
offering receiving kneeling carrying
begging believing hoping expecting
hiding cheating bending starting glued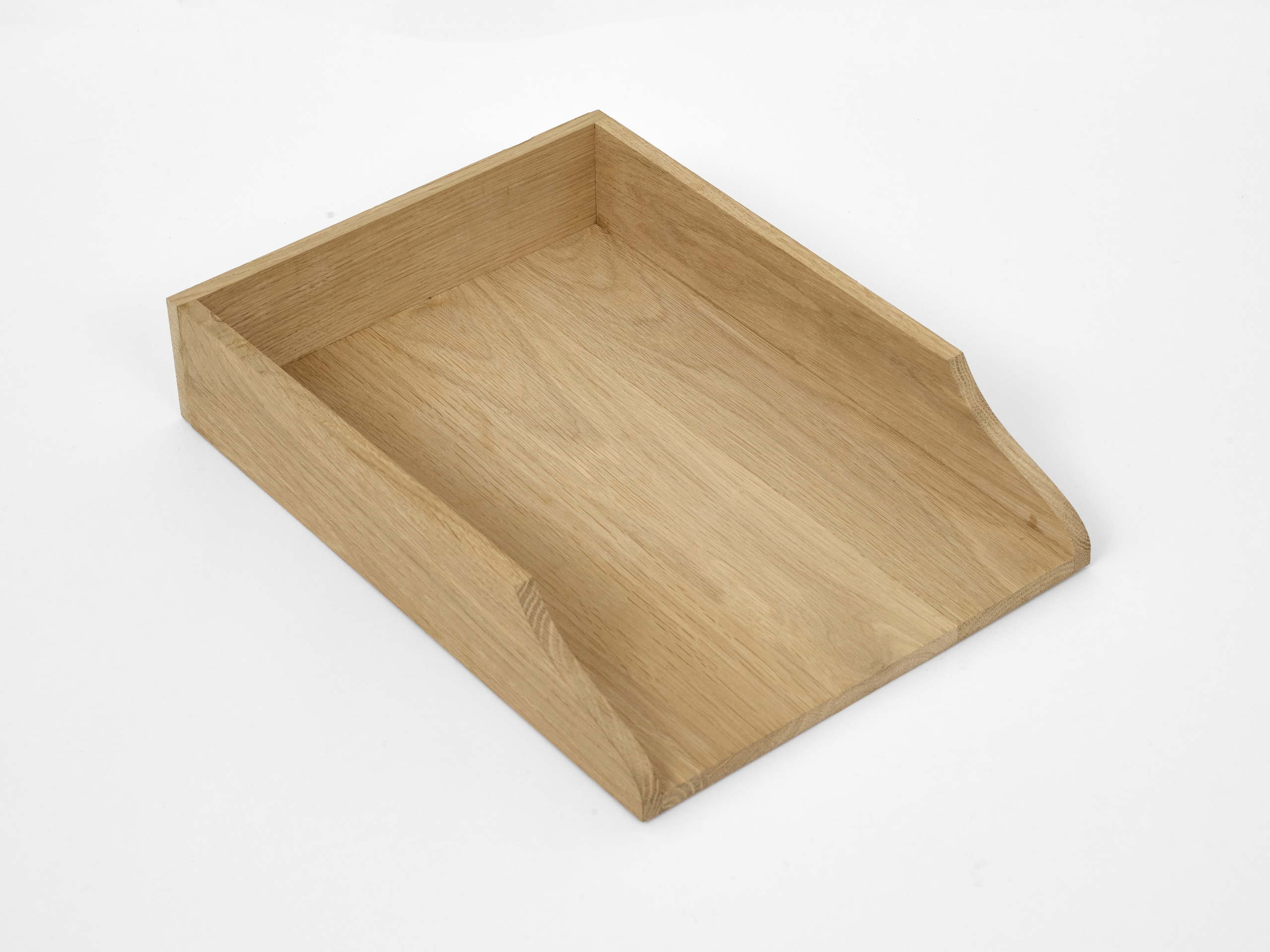 Sophie Nys, Inbox, 2022, oak (35 x 7 x 2,5 cm)
Sophie Nys (1974, Borgerhout, Belgium) lives and works in Brussels, Belgium. Recent solo exhibitions include: Keijiban (2023), Kazawa, Japan; La Salle de Bains (2021), Lyon, France; Kunsthal Aarhus BBC (2021), Denmark; Galerie Greta Meert (2019), Brussels, Belgium; Kiosk (2019), Ghent, Belgium; Galeria Quadrado Azul (2019), Lisbon, Portugal; Guimaraes (2019), Vienna, Austria; CRAC Alsace (2015), Altkirch, France. Group exhibitions include: "Time" (2023), Kunsthaus, Zurich, Switzerland; "All Our Yesterdays" (2023), IKOB, Eupen, Belgium; "Conversation Pieces" (2022), SFMOMA, San Francisco, USA; "Risquons-Tout" (2020), WIELS, Brussels; "Machines à Penser" (2018) Fondazione Prada, Venice, Italy; "Publishing as an artistic Toolbox" (2018), Kunsthalle, Vienna; "Parcours" (2017), Art Basel, Switzerland. "They printed it!" (2015), Kunsthalle, Zurich; "The Library Vaccine" (2014), Artists Space, New York, USA; "The Way of The Shovel" (2013), MCA, Chicago, USA; "Push pins in elastic space" (2013), Nelson Freeman, Paris, France; "Common Ground" (2012), Biennale di Venezia, Italy.
Her work is part of public collections such as FRAC Île de France, FRAC Dunkerque and CNAP in France; SFMOMA in San Francisco and MoMA New York (USA); Museum für Gestaltung in Zürich; SMAK Ghent, MuZEE Ostend and M HKA Antwerp in Belgium.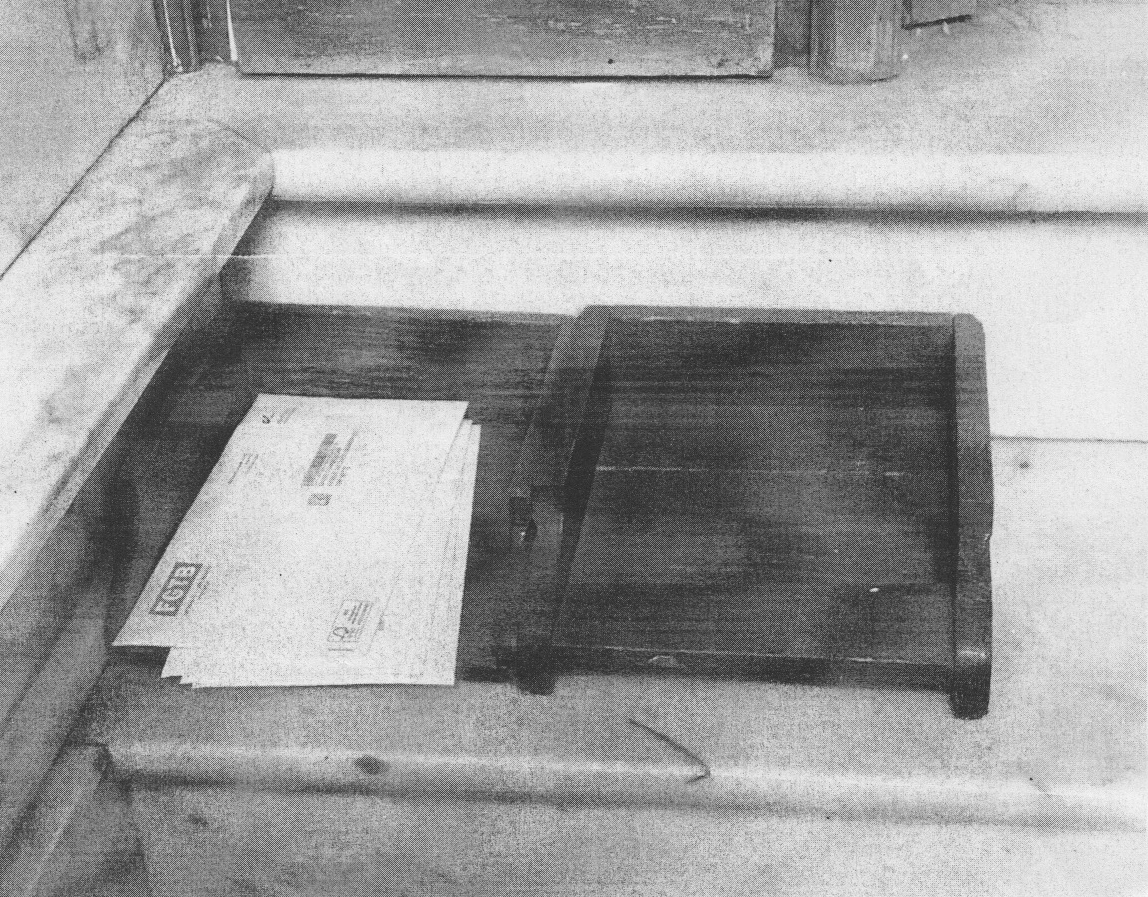 The Tail, doorway (image: archive Sophie Nys)