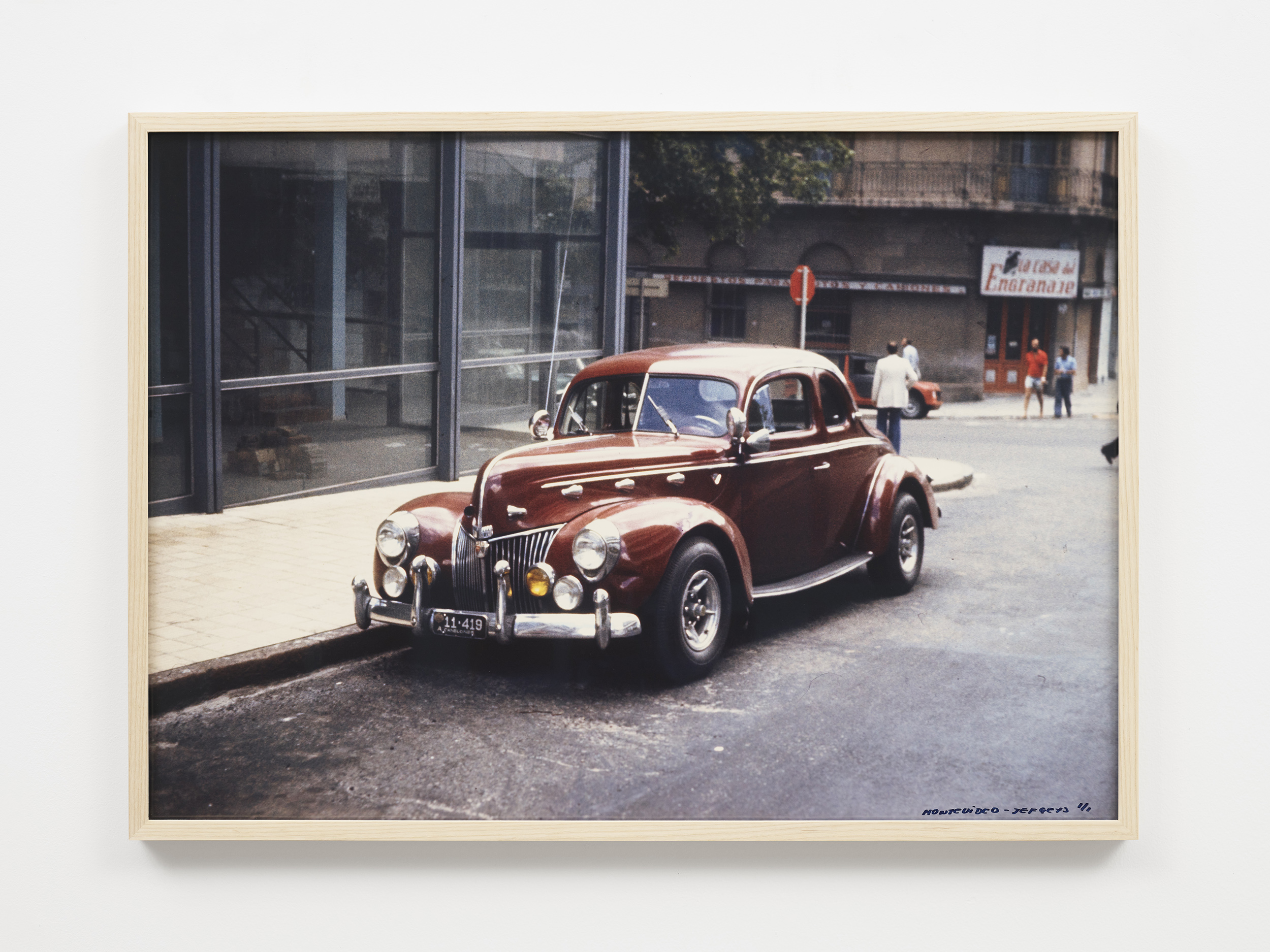 Jef Geys, Montevideo, 1977, C-print, 51.7 x 71.6 cm, unique
Jef Geys
November 18, 2021 ⏤ February 5, 2022
Galerie Greta Meert is pleased to present the fifth solo exhibition of Jef Geys (Leopoldsburg, 1934 – Balen, 2018).

The work of Jef Geys is resolutely local. The Belgian artist conceived and orchestrated his work from Balen, his hometown in the Kempen, a region where he also worked as a primary school teacher between
1960 and 1989. In the 1960s, Geys became the editor of Kempens Informtieblad, a local newspaper that he took over and used as a mean to disseminate information and documentation relating to his work and its
socio-political context. Geys' longstanding interest in superimposing economies of meaning that run counter-intuitively to the pervasive structures of the art world can best be understood through his insistence on locality. In turn, this emphasis on the local and its contingencies come to short-circuit the classist idea of connoisseurship, and afford his work a universal quality — it implies that all publics be treated equally, including those not considered to be at the center of 'cultural life'.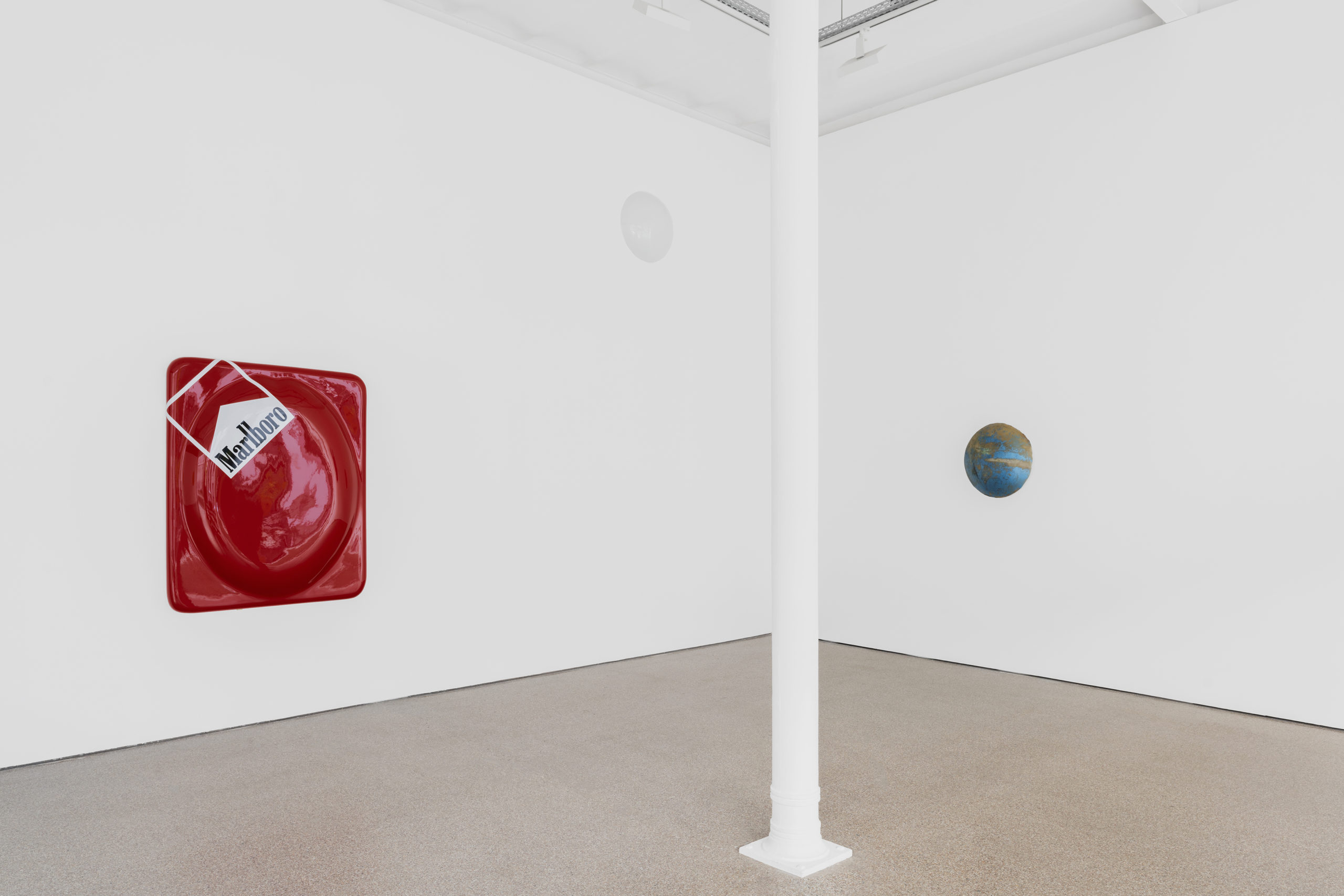 Jef Geys, installation view, Galerie Greta Meert, 2021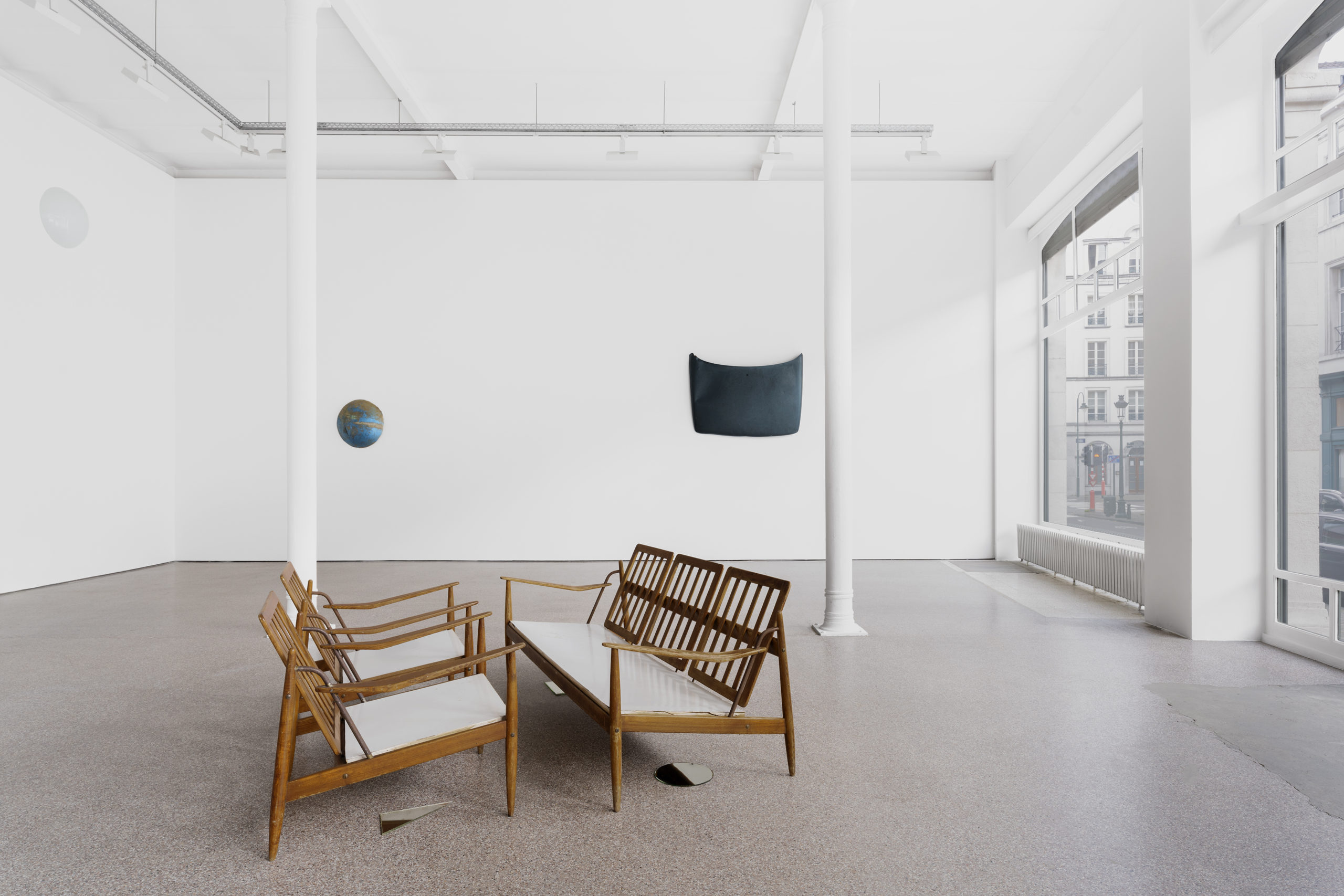 Jef Geys, installation view, Galerie Greta Meert, 2021
On the ground floor of the gallery, two of Geys' iconic and garish fruitsculptures, respectively featuring a BMW and a Marlboro logo, are presented alongside a 1988 readymade of the artist's own Lancia carhood,
as well as an array of smaller spherical works from the C-series (1960s – 2017). Each one of these highly reflective metal or fibreglass C-series wall sculptures is titled after the model and colour of the car whose paint was used.
Jef Geys, intstallation view, Galerie Greta Meert, 2021
The C-series contrast with a set of Scandinavian-looking furniture placed at the center of the space — two chairs and a bench with four geometric mirrors placed underneath. The small mirrors
ref lect the lacquered painting of a truck, which was cut in three pieces and seemingly used to fix the furniture. This puzzle painting announces Camion Pax Leeuwarden (1966), another sign painting depicting the back of a truck later in the exhibition.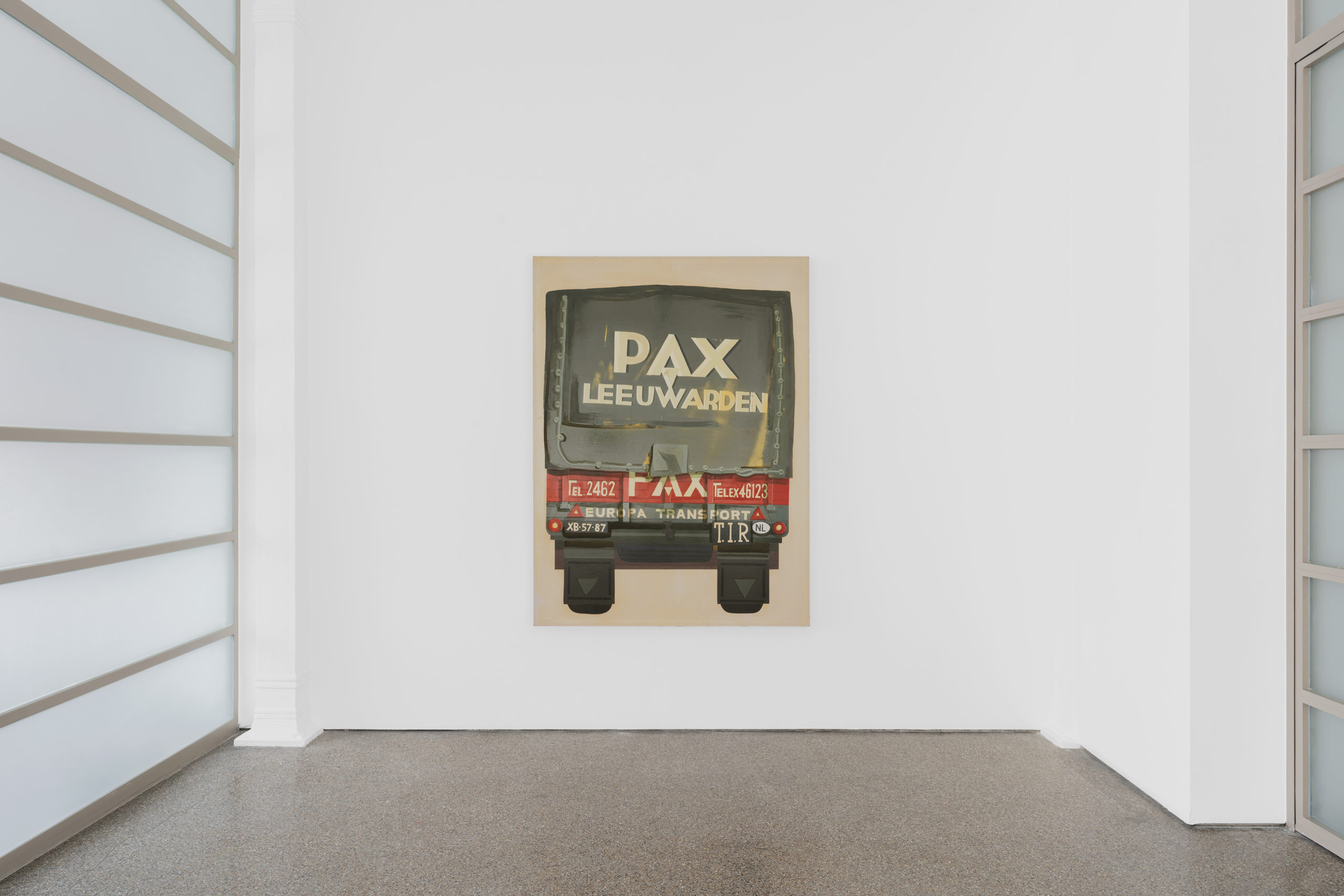 Jef Geys, Camion Pax Leeuwarden, 1966, oil lacquer and varnish on wooden panel, 172.6 x 129 cm
The second floor of the gallery prominently features Montevideo (1977), a series of colour photographs of cars and motorised vehicles presented in dialogue with more colourful works form the C-series and
the high-gloss and almost erotic shapes of Patisson-Porsche Black, one of Geys' signature sculptures. This series of unique C-prints, came about in 1977 as the result of an interaction between Jef Geys and the
Paraguay-based Belgian photographer Alfons Dierckx. An account of this interaction was given by Jef Geys himself as follows; In 1977, as a result of a bar bet and after a personal loan from the Generale (financial institution), I went with Max Van Dijck and Dr  Bertels to visit Max's family in Paraguay. In search of other Flemish people, we came across a photographer (Alfons Dierckx) who lives with his family "on the outside" near Capitan Miranda. Dierckx, to thank Geys for visiting his family upon returning to Belgium, sent him this series of pictures of cars parked along the streets of Montevideo (Uruguay). Laconically, Geys later stated that this series of photographs was the most important outcome of his trip to South America.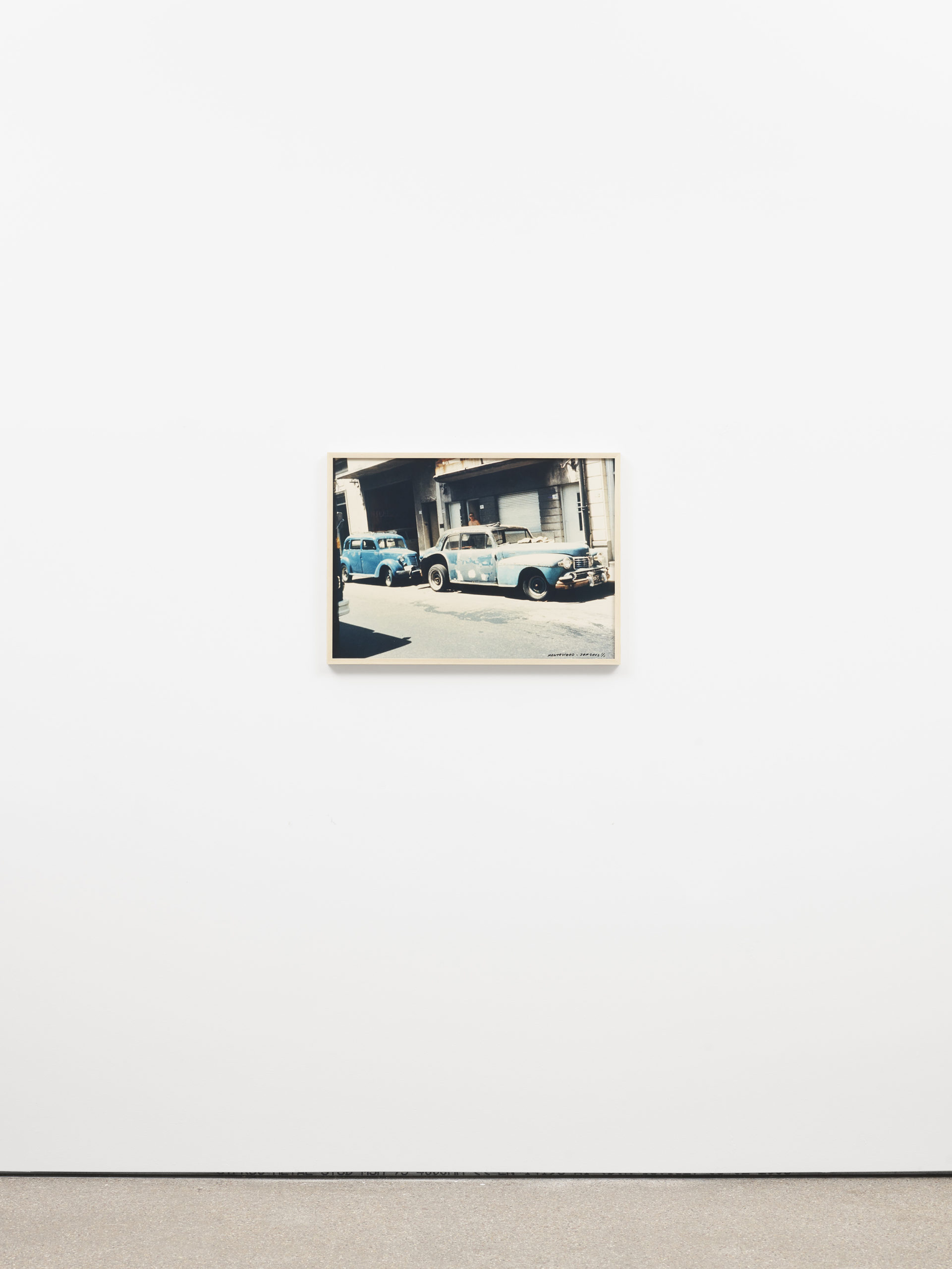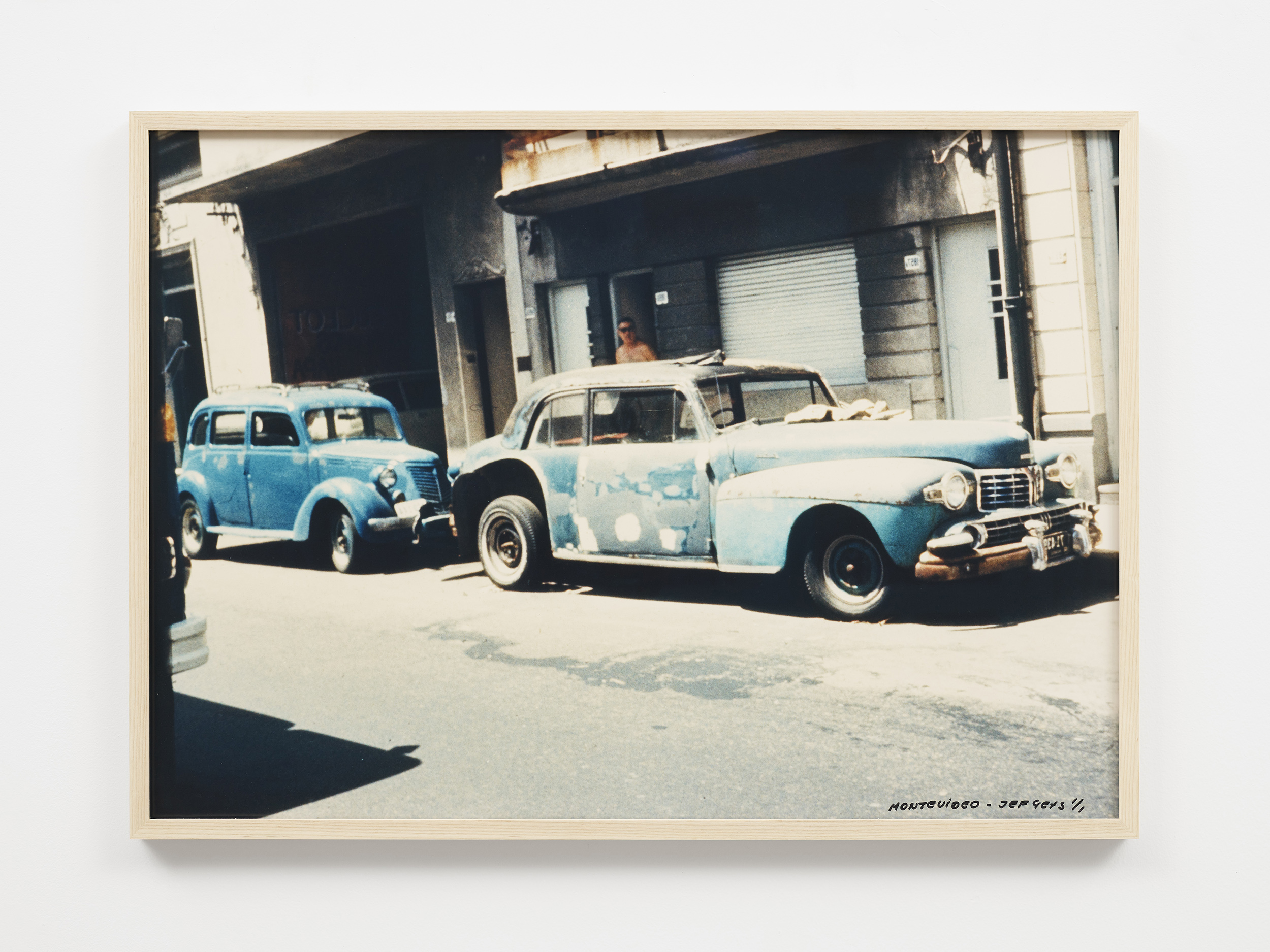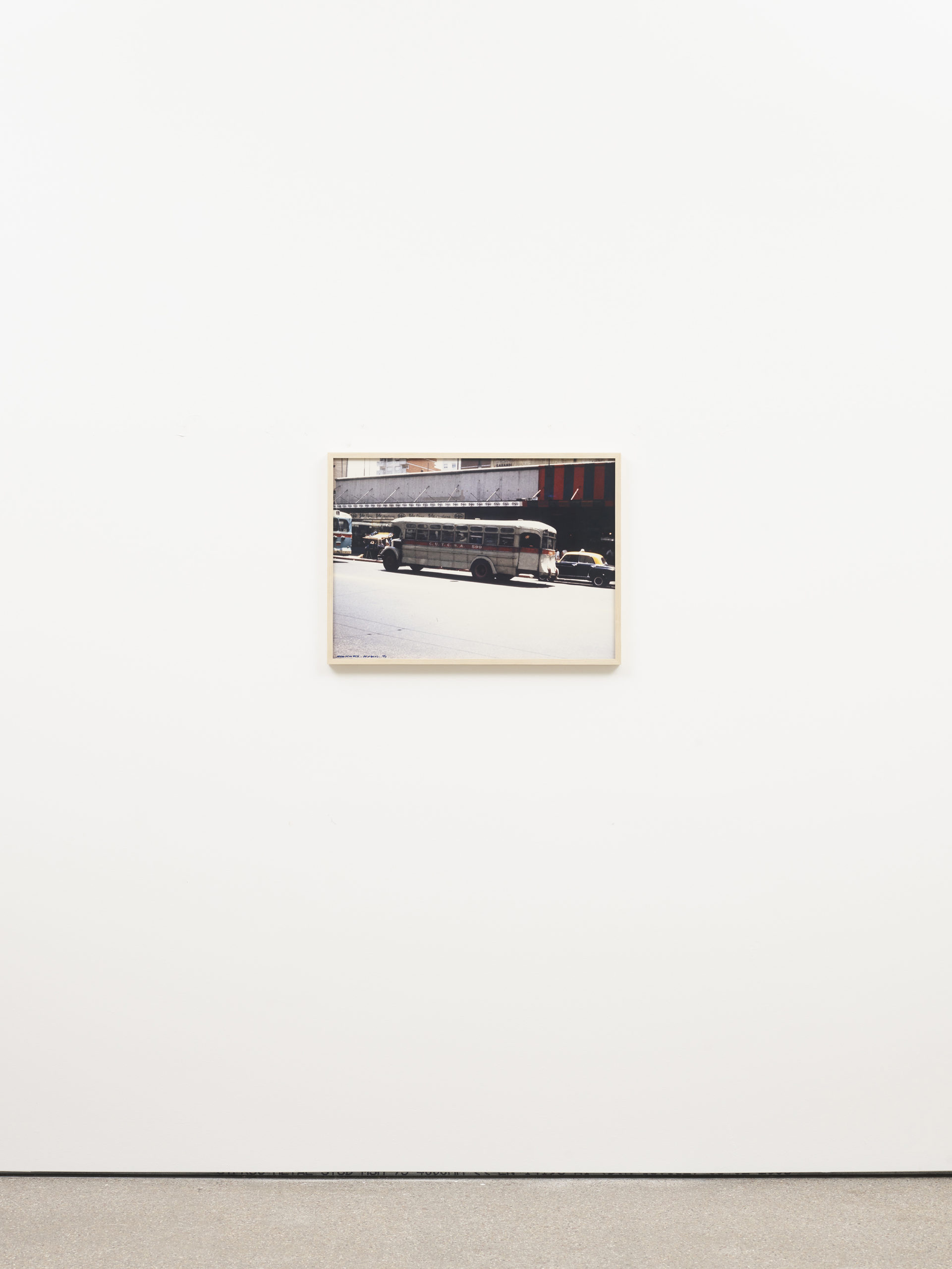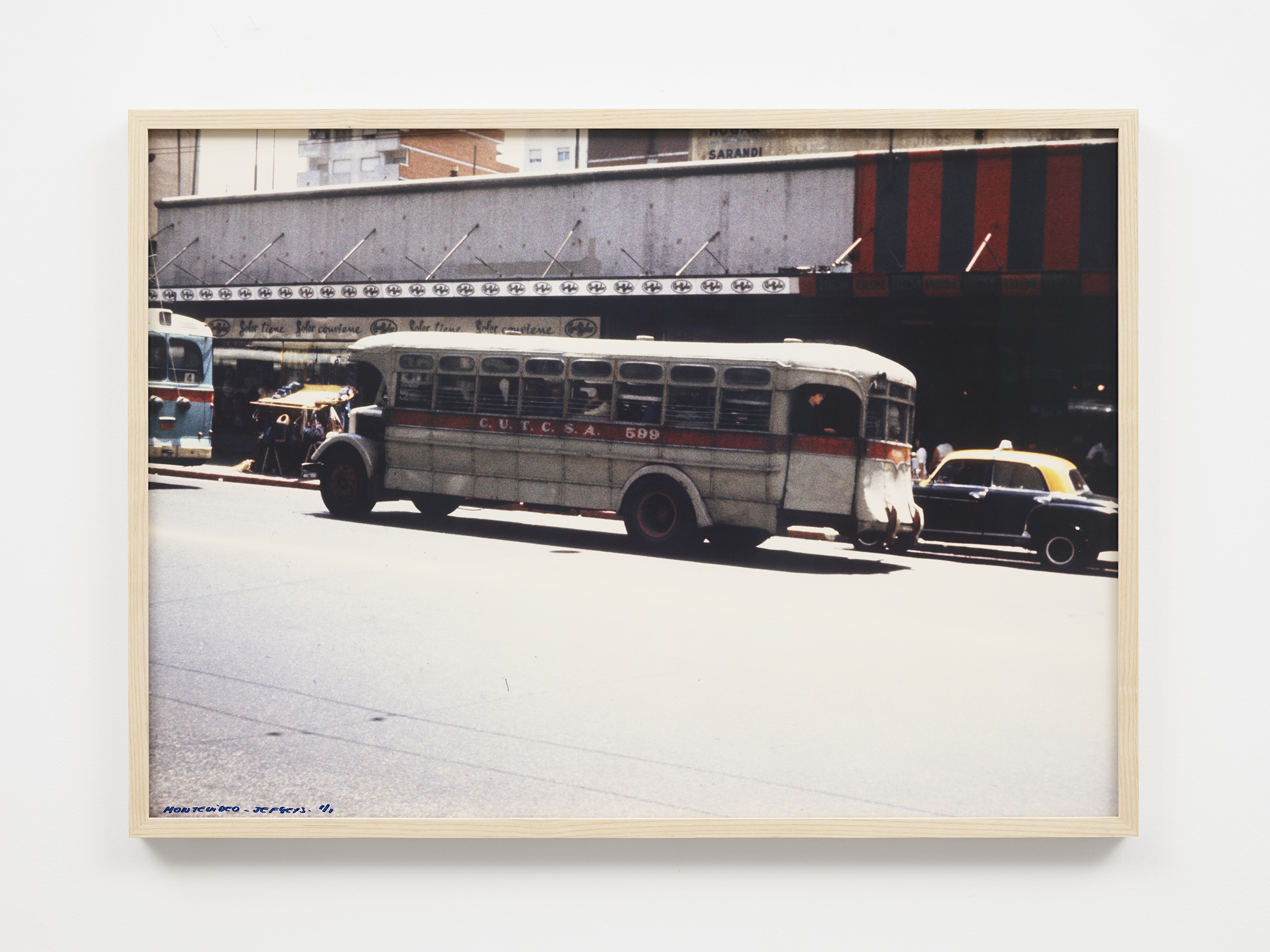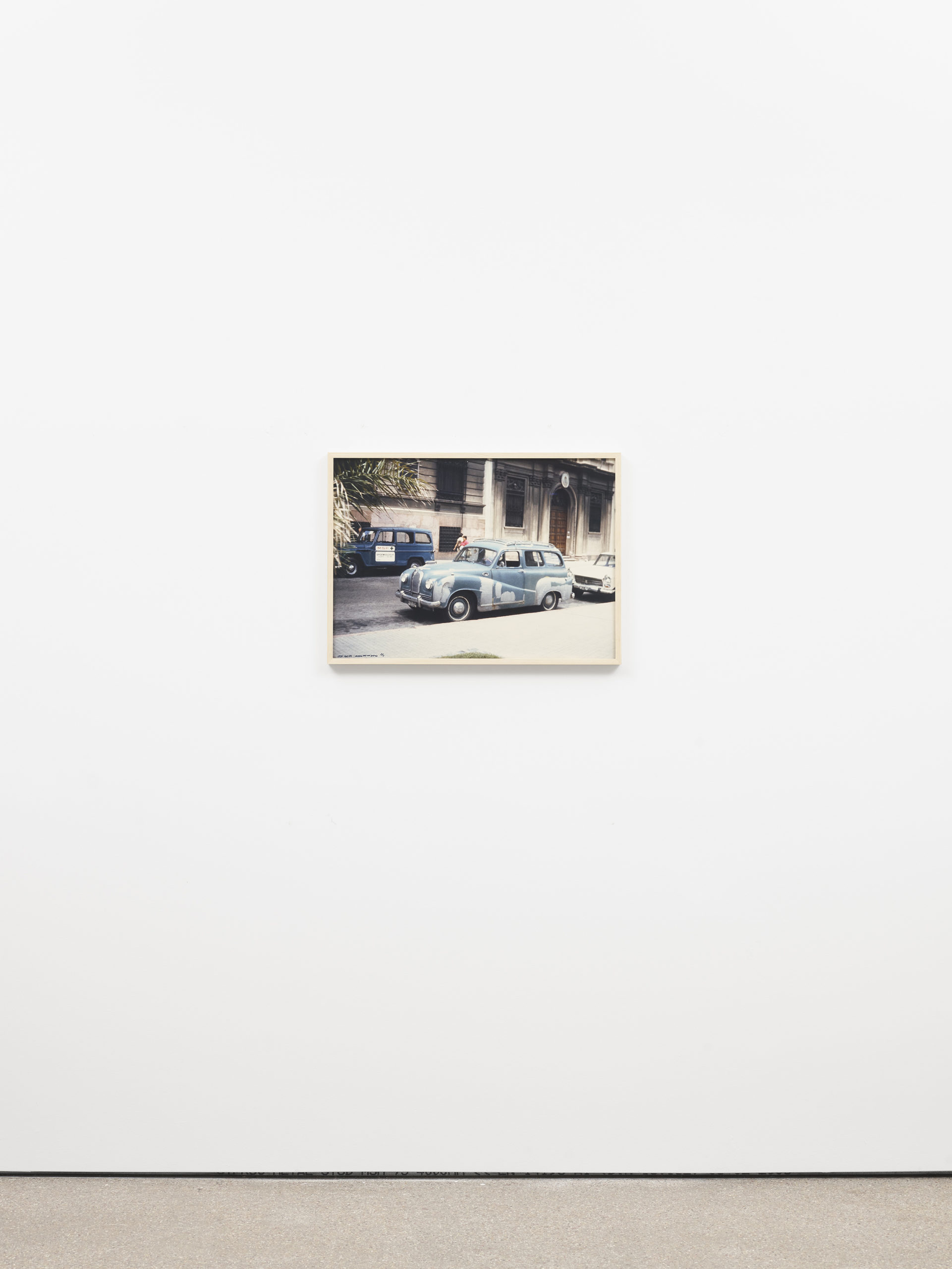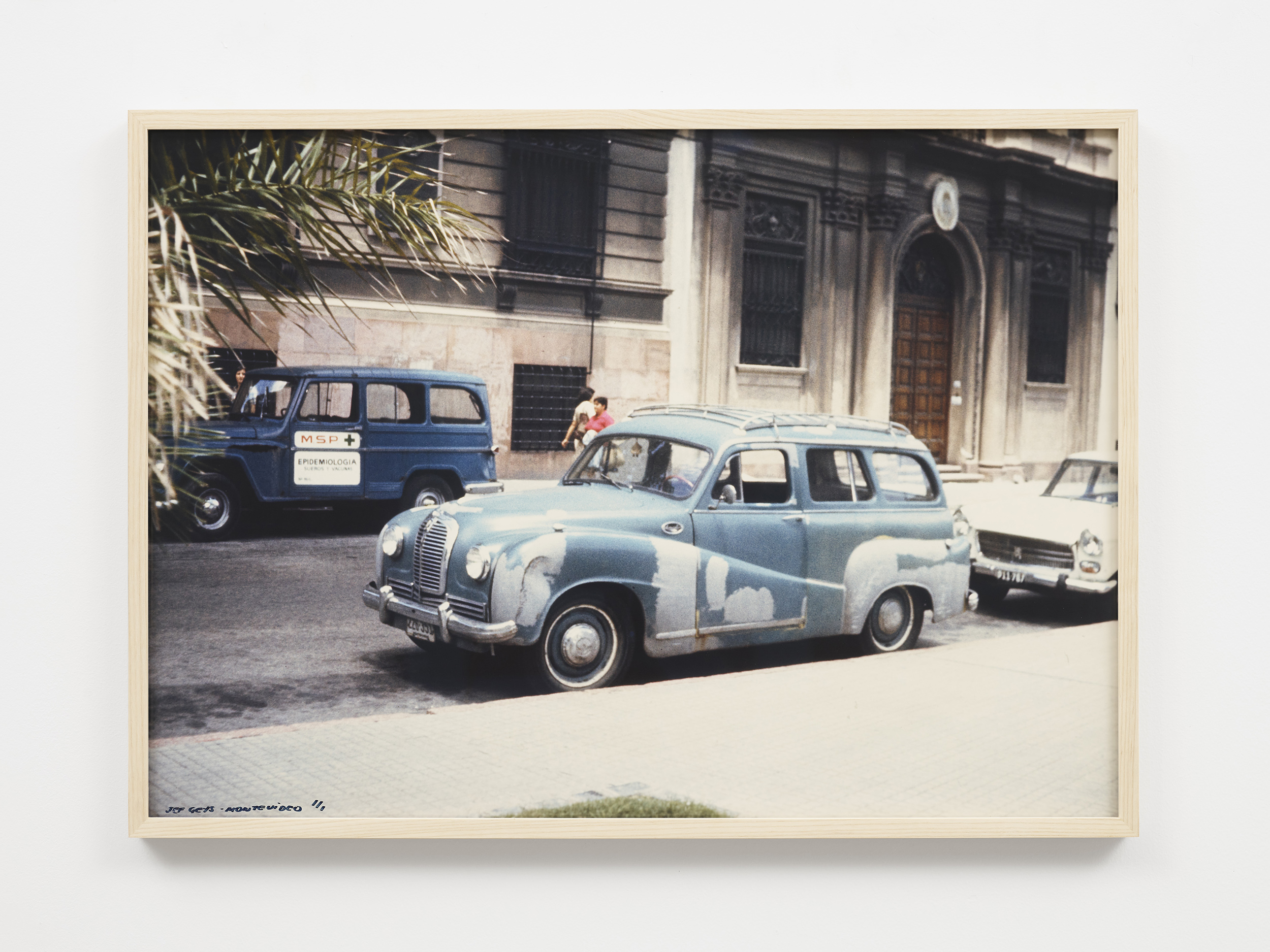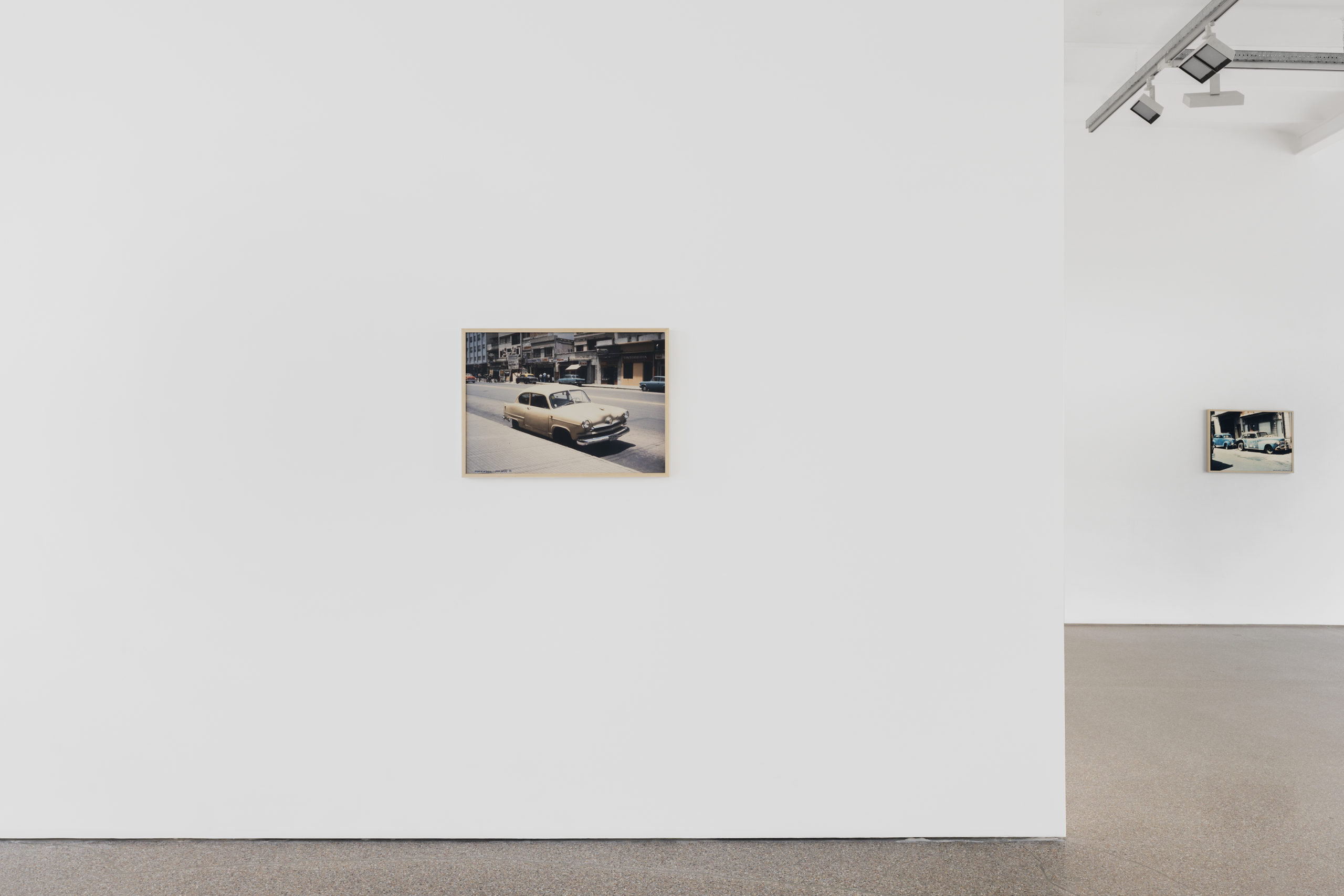 Jef Geys, installation view, Galerie Greta Meert, 2021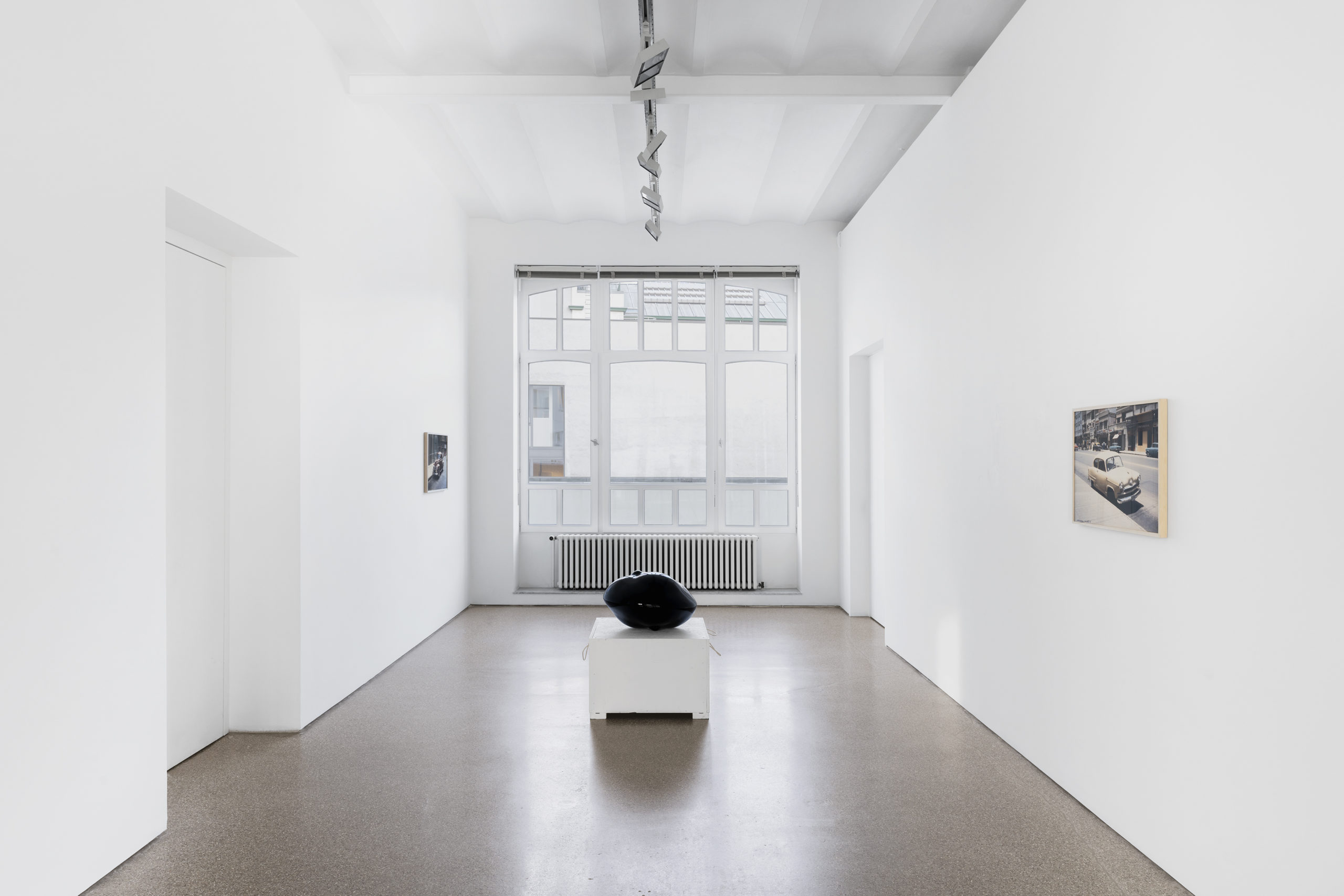 Jef Geys, installation view, Galerie Greta Meert, 2021
Jef Geys' artistic endeavour is characterised by his predilection for amateurism and the seemingly banal paired with his urge for archiving. Throughout his work, he established a constant back and forth between high and low culture, the artist and the myth, the teacher and his student, the specific and the universal, always anchored within the precise context of locality.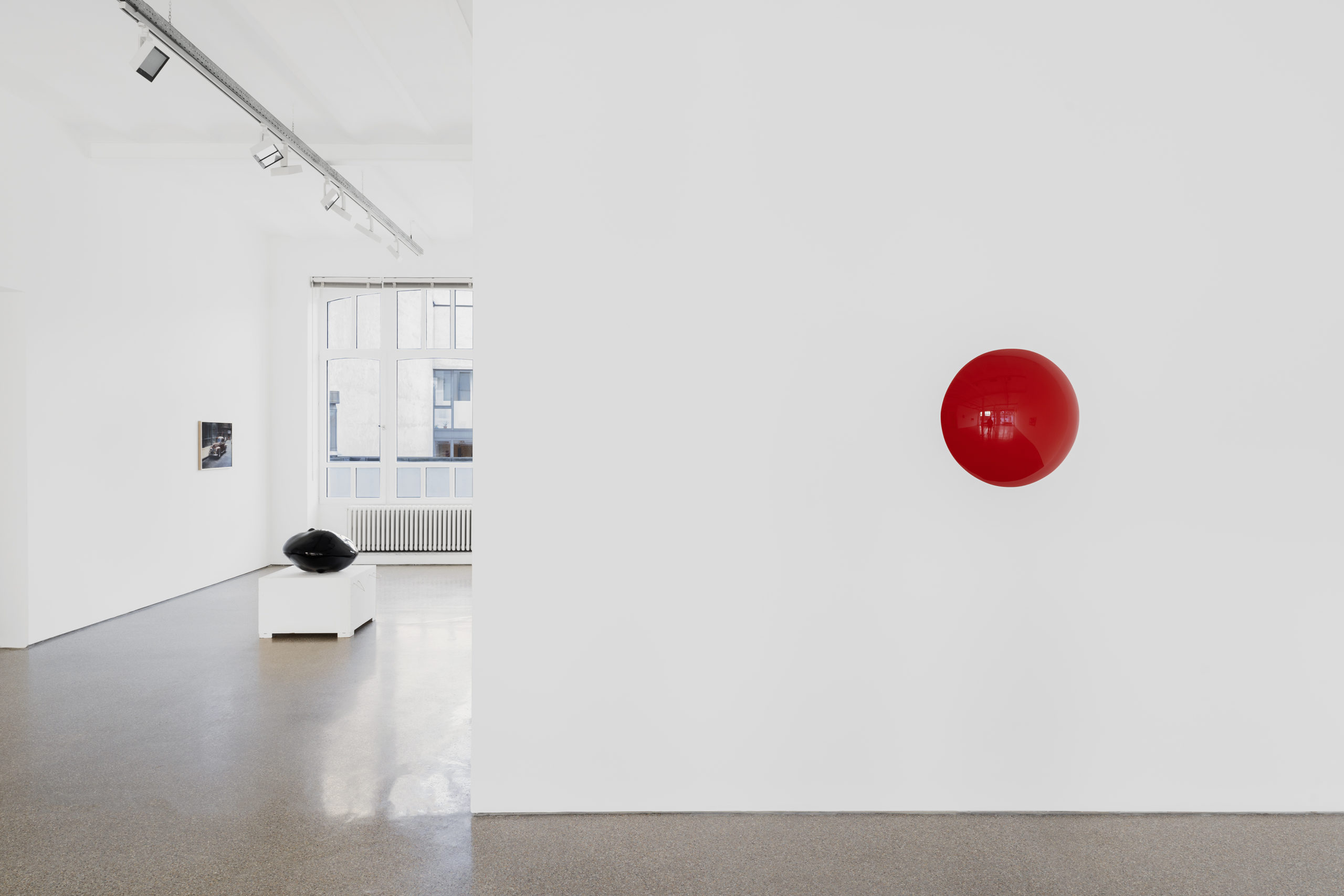 Jef Geys, intallation view, Galerie Greta Meert, 2021
Jef Geys represented Belgium at the 2009 Venice Biennale with the project "Quadra Medicinale"; he participated in the São Paolo Biennale (1991), Skulptur Projekte Münster (1997) and Documenta 11 (2002).
Various solo exhibitions have taken place at De Vleeshal, Middelburg, The Netherlands (1987), Middelheim, Antwerp, Belgium (1999 and 2014), Kunstverein Munich, Germany (2001), Van Abbemuseum,
Eindhoven, The Netherlands (2004), Institut d' art contemporain Villeurbanne, Rhône Alpes, France (2007), BAWAG Foundation, Vienna, Austria (2009), MuHKA, Antwerp, Belgium (2011), Culturgest, Lisbon, Portugal (2012), CNEAI, Chatou, France (2012, 2014 and 2016), Cubitt, London, UK (2013), SMAK, Ghent, Belgium (2015), CAPC musée d'art contemporain de Bordeaux, France (2016) and more recently at the Kunsthall Bergen, Norway (2020), Kunsthalle Bern, Switzerland (2021).

Galerie Greta Meert is grateful to the estate of Jef Geys and to his family who made this exhibition possible.