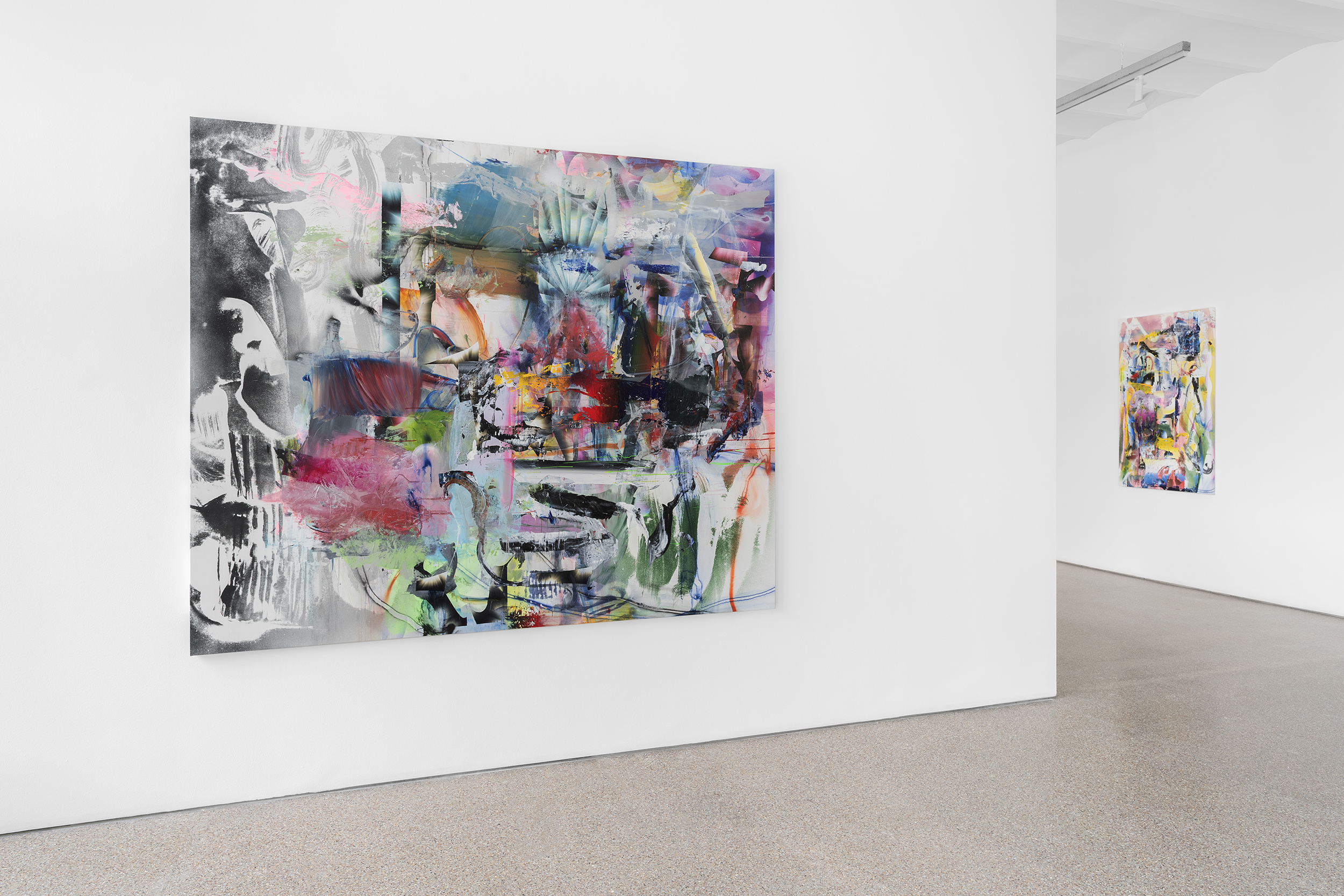 Installation view, Steel your face right off your head, 2020
Liam Everett
Steel your face right off your head
September 3 – October 17, 2020
Informed by theatre, dance and choreography, Liam Everett's heavily layered paintings are the result of an embodied, performative and material approach. In his studio, Everett sets up physical obstacles such as wooden poles, metal grids or trestles between himself and the surface of the substrate to raise his body's awareness in the process of mark making.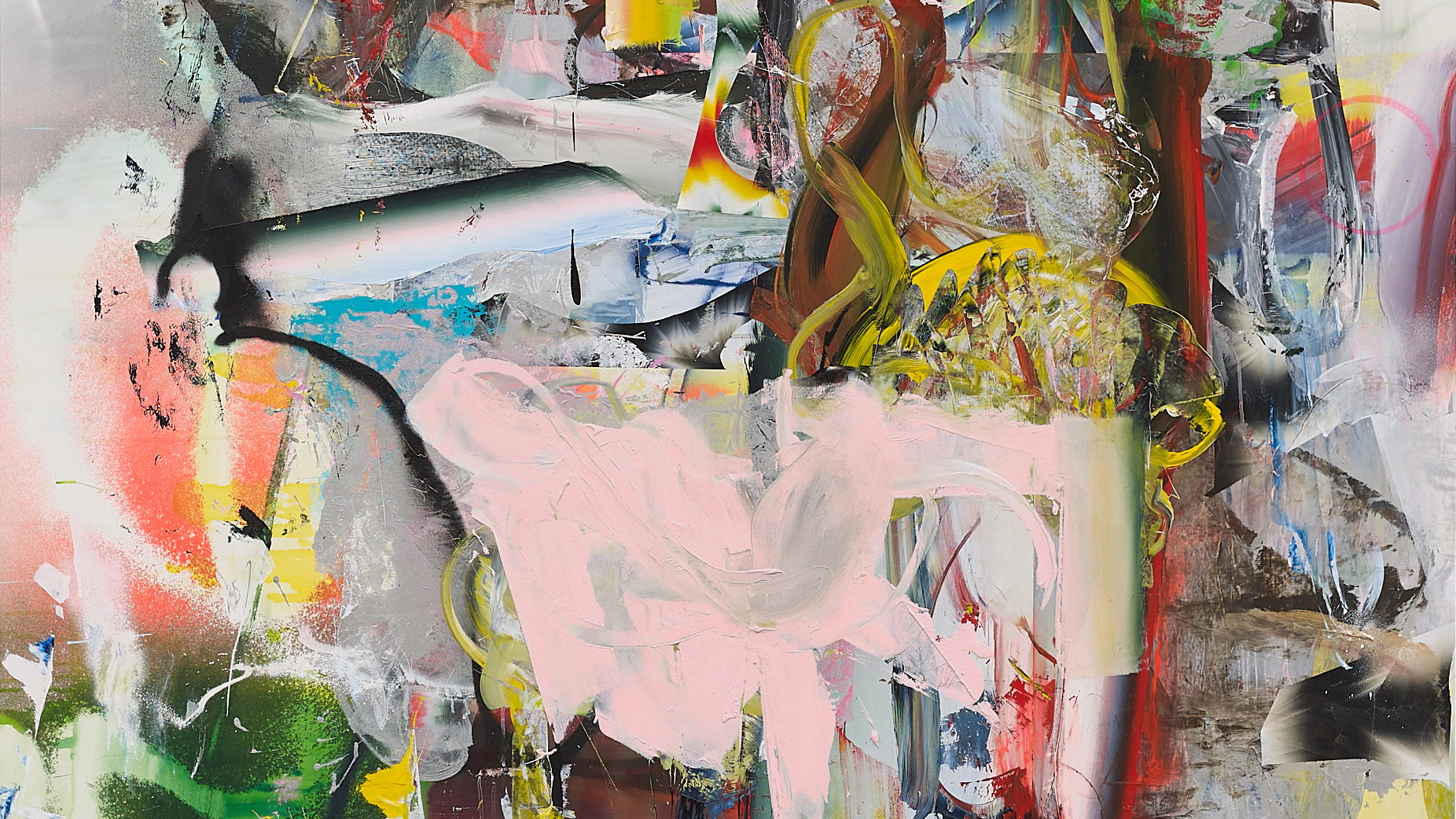 Liam Everett, Untitled (Madame sort) – detail, 2020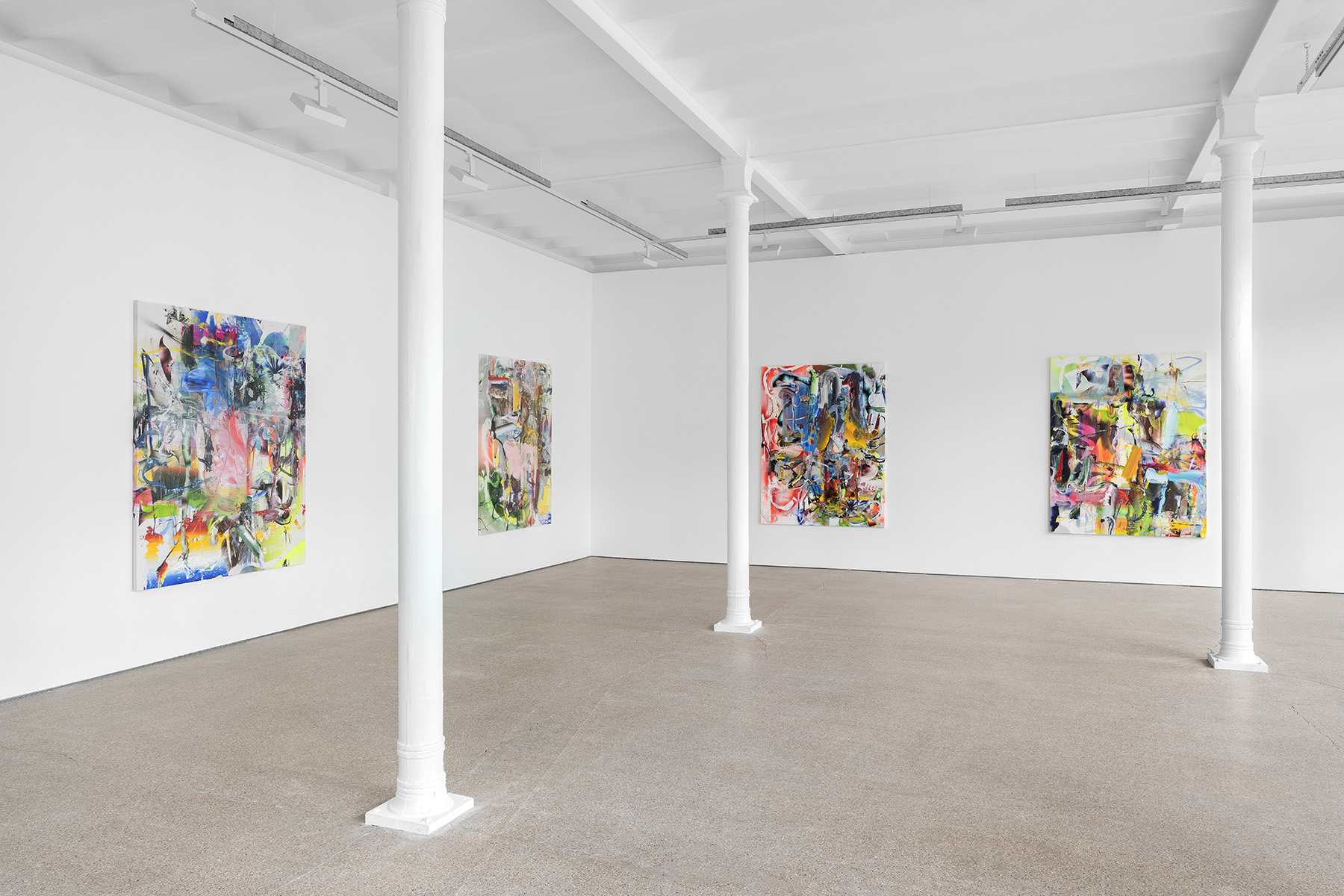 Installation view, Steel your face right off your head, 2020
For Everett, the studio becomes akin to a stage where he moves around and creates temporary props and situations that all take part in the making of the work. In turns, his abstract and energetic paintings seem to oscillate between their ontic and indexical nature; between their state as the by-products of a set of performative reactions, and the naturally autonomous inclination of abstraction. This in-betweenness forces his paintings to remain in a perpetually provisional state, questioning traditional notions of composition and "aesthetic finish".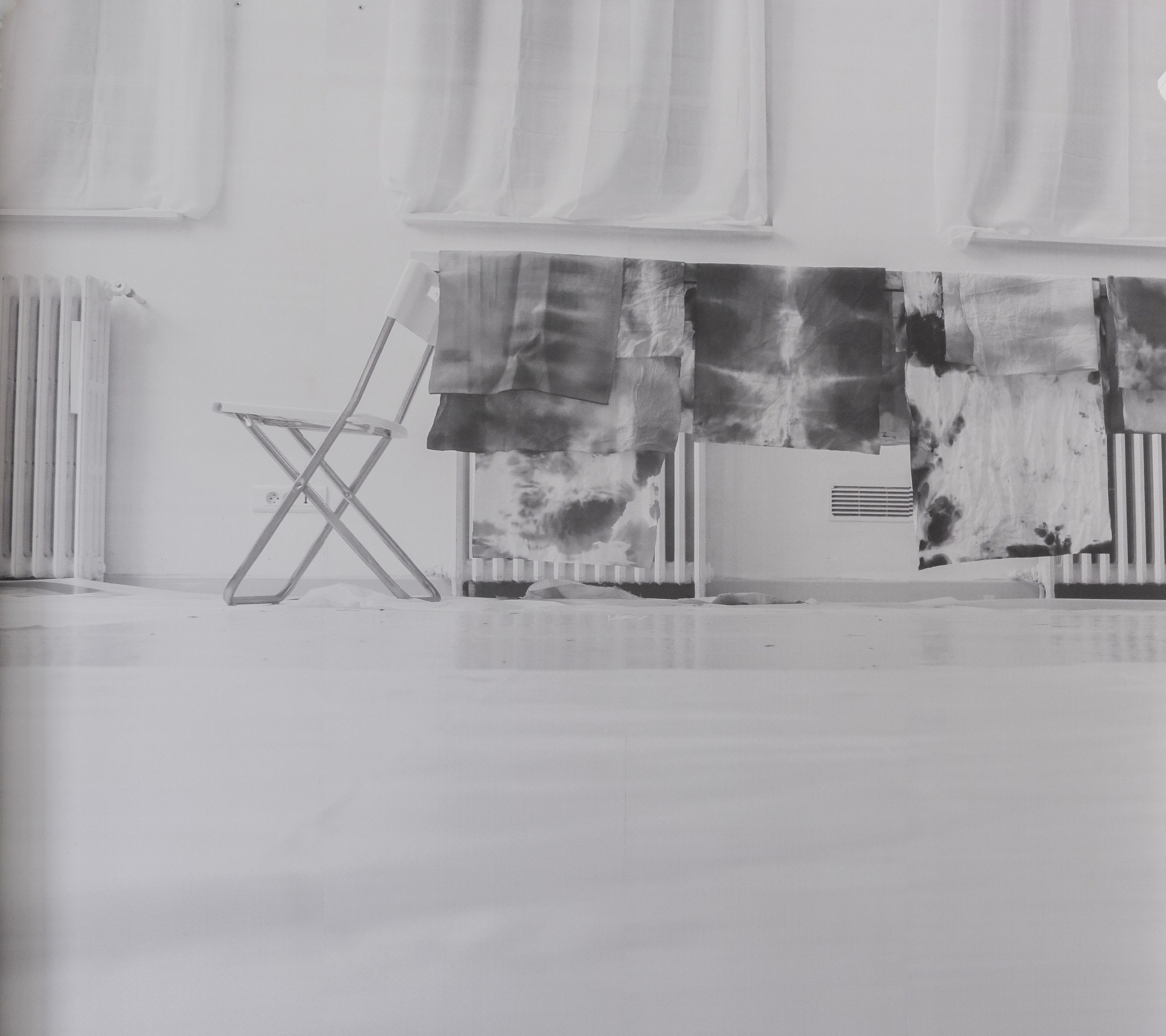 Liam Everett, Under a tree in the cool of day, with the blessing of sand – detail, 2020
Installation view, Steel your face right of your head, 2020
In her essays on Horizontality in the catalogue for the exhibition Formless: A User's Guide (1996), Rosalind Krauss refers to the idea of spatial mapping while defining the operation by which the floor became a production site. Liam Everett approaches the floor as such a site and subsequently as a system of support for the picture plane, which entails a larger cultural shift in how one considers the role of form, its relationship to the body, and to our perceptual apparatus.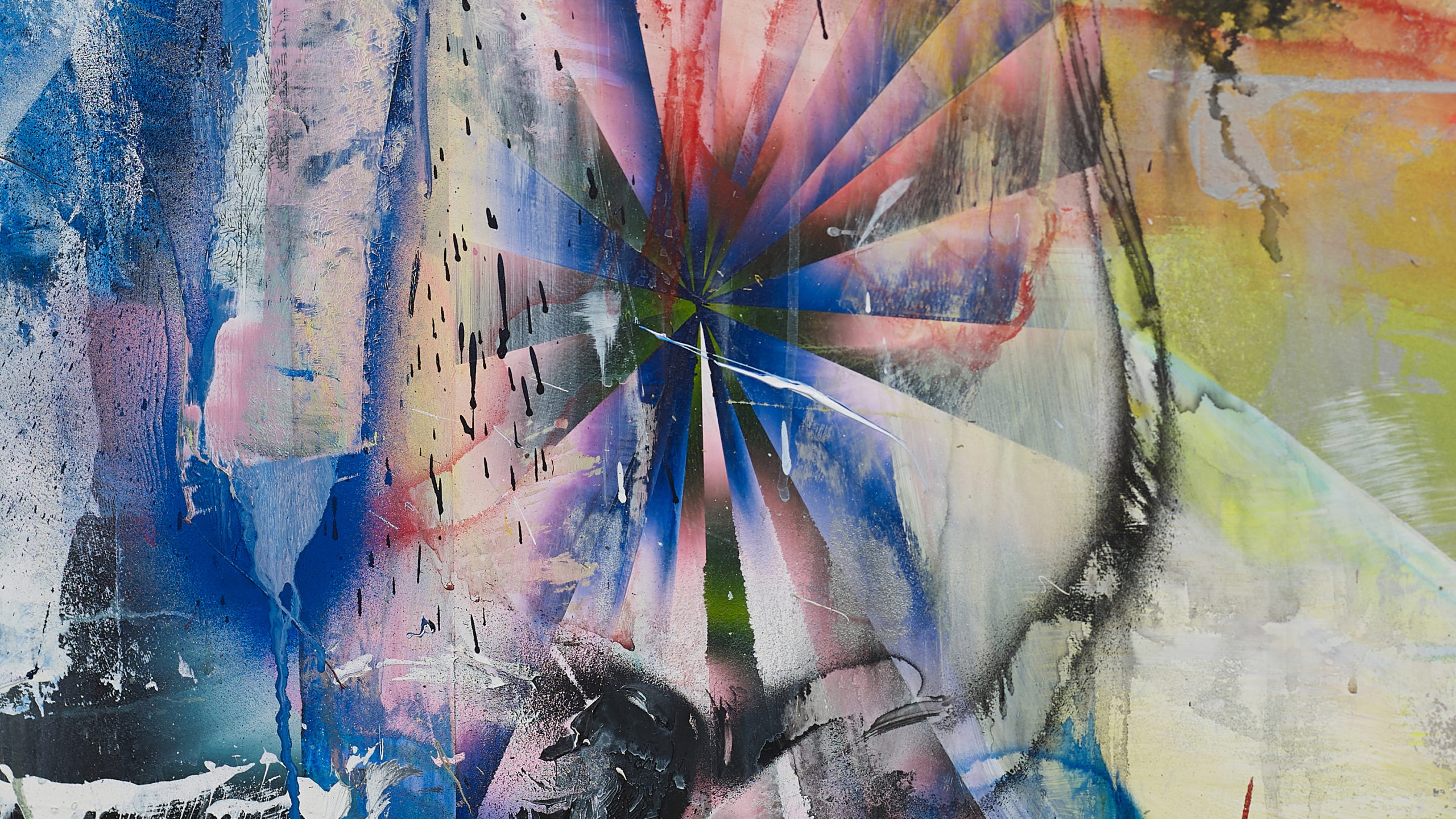 Liam Everett, Untitled (talking turning heads) – detail, 2020